You Have to Measure What Matters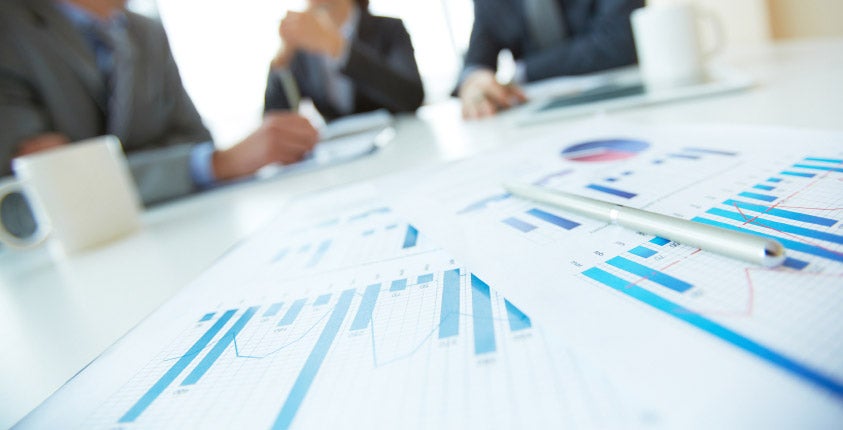 Every business should know the metrics that lead to success or warn of trouble ahead. They are different for every business, and go beyond just counting dollars and cents. Instead it's about what things you do that cause those dollars and cents to come in, that make it possible for you to provide real value to customers.
In my later years with the Vikings, we measured and studied the criteria of a successful offense, and it made a huge impact on our team. We scored more points, and we put our defense in the best position to stop the other team from scoring. And believe it or not, we did it by applying lessons I learned on the factory floors of the textile mills of South Carolina and Georgia.
I met an impressive young psychologist named Aubrey Daniels in the early 1970s. He came from the school of BF Skinner, a Harvard psychologist. Skinner's ideas were at the cutting-edge, the first real scientific approach to psychology as opposed to the theoretical Freudian ideas that came before. Skinner's most important discovery was that behavior was a function of consequences, and he was the first to quantify it. It's not what comes before the behavior that counts, but what comes after. If you do something and receive praise or a reward, you'll do it more. If you are punished, you'll do it less. And, significantly, if you do something and get no recognition either way, then that behavior would recede as well.
So it was important to give the proper feedback after behavior so that you would get more of what you wanted and less of what you didn't. Skinner's research found that the ideal ratio of positive to negative feedback was 3.57 positive to 1 negative—if you followed that pattern, you would improve performance.
I formed a partnership with Dr. Daniels, because his ideas were so compelling and revolutionary, and we took those ideas to the textile industry in the South, where people were concerned over high turnover rates (80–110 percent each year) and sluggish performance. The textile industry was huge, and was incredibly important to the people living in those regions. Rounding the ratio to an even 4 to 1, we started with Springs Mills in South Carolina. For six months, we went into plants all across the state, right there on the floor, and taught the principles of BF Skinner to factory managers to help them improve performance. We taught them how to give feedback that was timely and behavior specific. The 4 to 1 rule meant that it was important to give a lot of positive feedback, but we also had to make sure that no one forgot about the "1," either. And when it was time for negative feedback, it needed to be done in a correcting way, not demeaning others.
For six months we worked on these concepts and we measured our success using factors that would make the factories more successful: improving turnover, attendance, and production efficiency. It was soon clear that this approach worked—we knocked the cover off the ball in each category and made a huge difference. Turnover was cut by more than half, and productivity jumped. The result was that the factories were a lot more successful. It worked so well, that we took the same model to every major textile firm in South Carolina and Georgia, and then to manufacturing firms across the country over the next several years.
But I also took those same ideas back to Minnesota and my football career. We first studied what metrics led to a successful offense in the NFL, so that we knew how to measure our success, and then applied the 4 to 1 rule to improve our performance in those areas.
The four measurements we focused on were yards per carry, completion percentage, turnovers, and, maybe most importantly, field position. When we studied the numbers, we found that if we had to punt from inside our own 20 yard line, the other team had a very high chance of scoring. But just getting to the 30 yard line, 10 yards farther, made a huge difference. Whenever we just got to the 30 yard line, the numbers completely flipped and set us up to win the field position battle. So we made getting those initial yards out to the 30 a major priority, and it worked.
By focusing on the critical factors for victory, we scored more and helped our defense, too. We could only do that because we had studied what those critical factors were, what things really mattered and what things didn't. And then we focused on those areas and used the 4 to 1 rule to make all of us better. We ran more efficiently, completed more passes (my five highest completion percentages in a season all came in my last six years), turned the ball over less, and won the field position battle.
No matter what business you're in, you need to know what leads to victory, what the critical factors are that will make you successful. Then you need to manage the data, and help your team focus on getting better in those areas. And I learned 40 years ago, you can't beat the 4 to 1 rule for that.