GoSmallBiz is all about one thing: supporting and empowering Small Business America. Since 1996, GoSmallBiz has provided services and tools to help small business owners and entrepreneurs turn their dreams into reality and reach new levels of success.
As a service-first technology company, GoSmallBiz leverages both technology and human connection to create outstanding experiences. Our process is focused on listening directly to our small business members, understanding their needs, and bringing them solutions.
For more than 20 years, GoSmallBiz has helped more than 400,000 small businesses, and continues to grow and evolve to stay at the forefront of the small business services industry.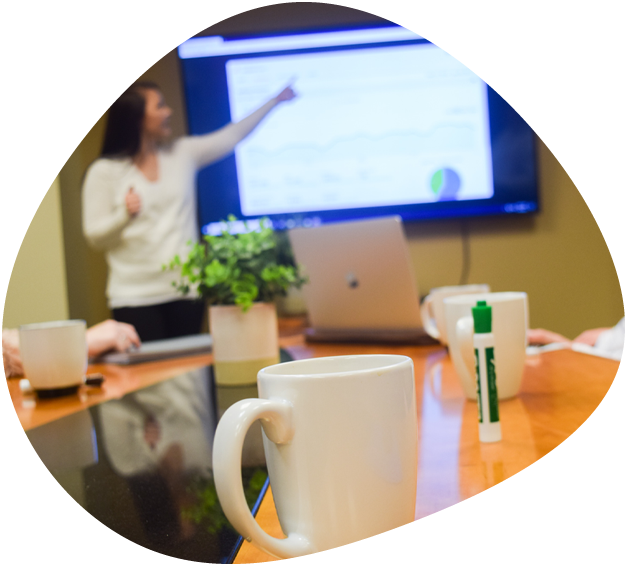 GoSmallBiz is a truly partnership-led organization, with an experienced senior leadership team working together to drive success to your growing business.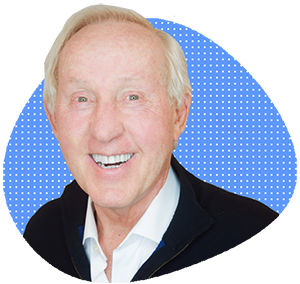 // Chairman, CEO
Fran Tarkenton
As a Hall of Fame quarterback for the Minnesota Vikings and New York GIants, Fran Tarkenton learned that the job of a leader is to make his teammates great. Over an 18-year career, he led his teams to 3 Super Bowl appearances. As an individual, he won the NFL MVP in 1975, and set NFL career records for pass completions, passing yards, passing touchdowns, rushing yards by a quarterback, and quarterback wins. He was inducted into the Pro Football Hall of Fame in 1986, and the College Football Hall of Fame in 1987 for his years with the University of Georgia.
He's carried that same team-oriented philosophy into a 50+ year career as an entrepreneur, building more than 20 successful companies in a range of industries including education, organizational psychology, and technology. He was the keynote speaker for the SBA's National Small Business Week 2013 event in Washington, DC, and was awarded the DECA Entrepreneurial Spirit Award in 2014. Some of his current businesses include Tarkenton Financial, Tarkenton Institute, and GoSmallBiz.
A passionate advocate for small businesses, Fran founded GoSmallBiz in 1996 to provide tools and resources to small business owners. He continues to serve as a coach and mentor to his leadership team and work closely with enterprise partners to help small business owners and entrepreneurs reach their dreams.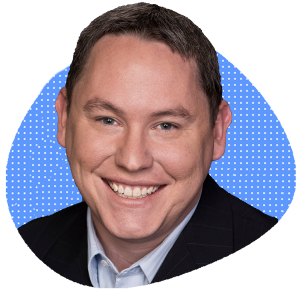 // Chief Technology Advisor
Andy Mentges
Andy Mentges is a veteran technology executive and accomplished entrepreneur with over 20+ years of experience leading tech startups and diverse brands. He has deep experience in tech M&A activities and has led over 45 acquisitions.
Andy comes from a technical background and is able to oversee large-scale development projects and product initiatives. Andy has been part of the i2Coalition to where he serves on the Executive Board of Directions and has contributed to debate on government technology policy on Capitol Hill & The White House. He holds an MBA from Ohio Dominican University, and a Masters of Science in Information Systems from DePaul University.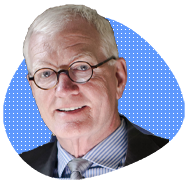 // Chief Strategy Advisor
Scott Miller
Scott Miller is a corporate and political strategist. He founded the pioneering political firm Sawyer-Miller Group, helped elect twelve revolutionary presidents around the world, then turned his focus to business transformation. There he helped Steven Jobs define Macintosh, Rupert Mudoch define Fox Sports and Fox News, Michael Milken define High-Yield Bonds, Coke reposition Pepsi and Johnson & Johnson redefine the world of healthcare. He continues to work tirelessly with clients around the country to develop strategies and tactics to thrive in the most challenging, competitive markets.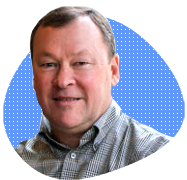 // Chief Financial Officer
Rick Gossett
Rick Gossett has been COO of Tarkenton Companies for more than 20 years and is an expert in business operations, responsible for business software development, unique partnerships, business educational content, consulting, and more. Rick was the originator of Tarkenton Companies' consulting services and, initially, personally answered every question. Before joining Tarkenton Companies, Rick owned and operated a private practice as a CPA. Prior to that, he was a Senior Manager at Pannell Kerr Foster in tax and audit, as well as Principal in Ernst & Young's small business advisory group.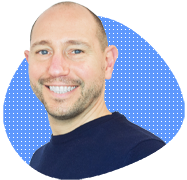 // Chief Product Officer
Zach Pousman
Zach Pousman has built a career pursuing tomorrow's best ideas. Zach founded Helpfully, a design and innovation firm that focuses on understanding emerging social trends—and technology leaps—to power new business ideas. Zach believes all successful business ideas work by understanding human motivations and finding unmet needs. So Zach and his teams are constant students of people, looking through a variety of lenses including psychology, cognitive science, anthropology, behavioral economics, and systems thinking.
Zach's past projects have included product innovations at First Data, Anthem Blue Cross Blue Shield, UCB Biopharma, Allstate, Kroger, ADP, and Google. Zach holds a Philosophy degree from the University of Chicago, and did advanced graduate work at Georgia Tech (sorry Fran!), blending anthropological techniques, design, and technology studies.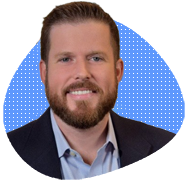 // VP, GM Small Business Services
Will Adams
Will leads the company's efforts in serving small business owners and their employees through consulting, software, education, employee training, and advocacy. Will is also the co-founder of a successful Software as a Service (SaaS) business that currently serves small museums and family offices throughout North America. In addition to his business interests, Will serves on the board of Atlanta Children's Foundation, connecting individuals, organizations, and resources to meet the needs of children in foster care.
// Director of Client Services
Cristina Valencia
// Director of Digital Marketing
Josh Cohen
// Senior Systems Engineer II
Myles McNamara
// Director of Technology
Ed Fox
// Business Development
Rachel Baker
// Content Development
Edwin Bevens
// Chief Business Consultant
Scott Snead
// Director of Operations
Anna Grantham