Founded in 1996 by NFL Hall of Famer and veteran entrepreneur Fran Tarkenton, GoSmallBiz.com is the proven online destination for small business consulting and tools that help you grow and run your business. We are built on one central mission – to help you run and grow your business.
We are committed to providing deep and unparalleled resources and support to small business owners across North America. Unlimited online business consultation, software tools, business coaching and training courses – it's all here to help you get smarter, make better decisions and run a better business. It takes hard work to build a business and no one can do it for you, but we are here to provide the support and resources to help you find more success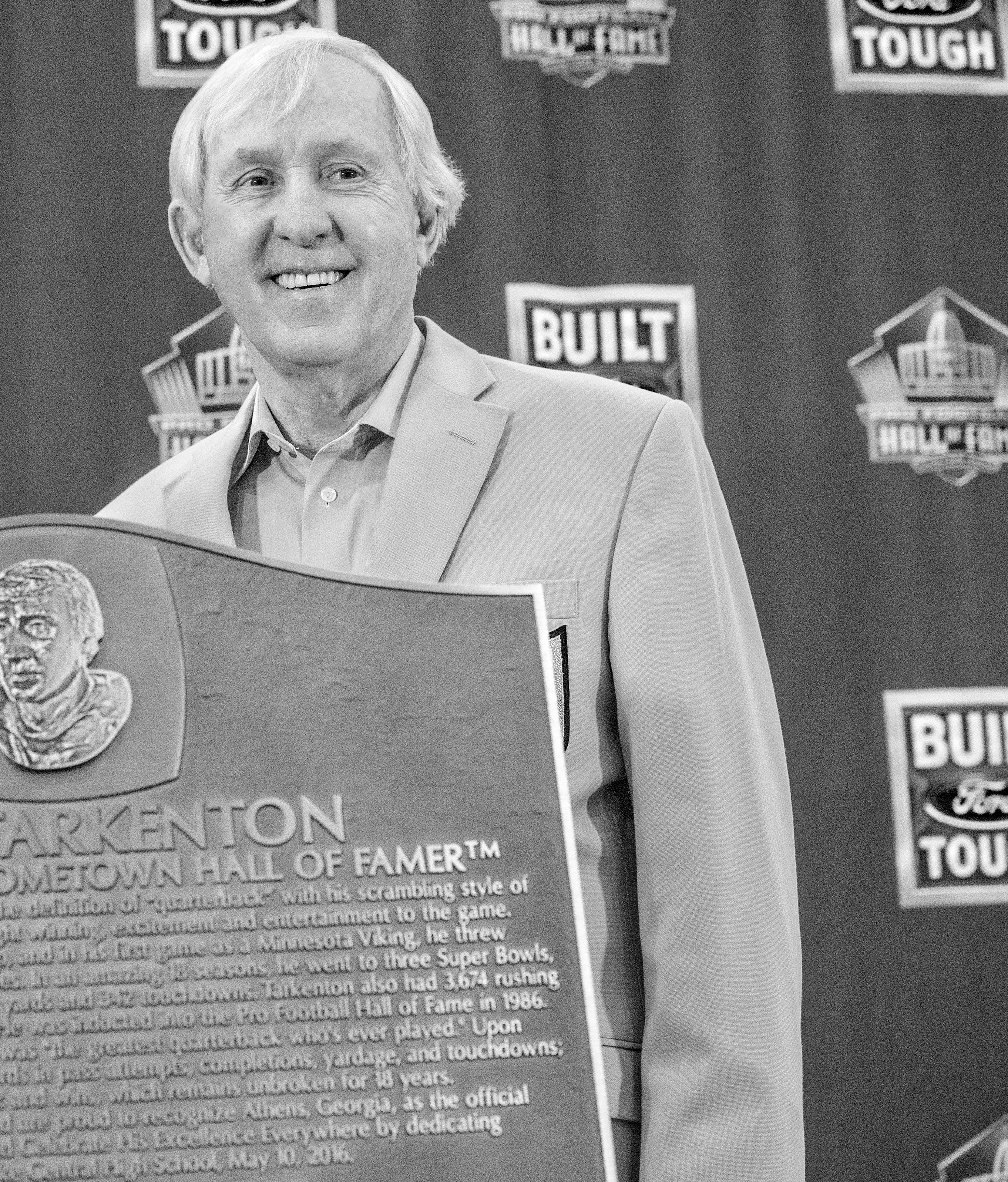 Over 50 years in business, Tarkenton has built more than 20 successful companies, all from the ground up. And today, 74 years old, he remains as active and involved as ever, running multiple companies out of his office in Atlanta, Georgia, including GoSmallBiz.com, Tarkenton Financial and SmallBizClub.com.
Even during his football career, Tarkenton was building businesses. Drafted in 1961 by the Vikings, his first salary was $12,500. "Being an NFL quarterback in those days didn't make you an instant millionaire," he says. "So I went to work in the offseason."
For the first few years of his career, Tarkenton spent the offseason learning about businesses from the inside. One year it was with Wilson Truck Systems, in Sioux Falls, South Dakota. Then it was a sales job at a printing company. Another year it was in New York, working with the Coca-Cola Company's advertising agency, McCann Erickson. "All of these experiences set the foundation for me to go out and really be an entrepreneur, and understand how to bring value to my customers," Tarkenton says.
But success did not come right away. His first company, Learning Foundations, helped people who had a hard time with reading, writing, and English. But the financial side never worked. It was followed by a similar company called Direct Education. Again, it didn't work. "After that, I guess I should have known that I couldn't get the educational parts to work," Tarkenton says with a wry smile.
Failure, however, never stopped him, and the lessons from those early experiences led to a string of successes in all different kinds of businesses from organizational psychology to technology. Along the way, he was mentored by Sam Walton, served on the first board of directors for Coca-Cola Enterprises, and built his largest company in a partnership with IBM. "A lot of people say to do what you love, but that's never been me," says Tarkenton. "I've found that I can enjoy anything if I'm providing value to other people. So I don't limit myself to doing what I love; I love whatever I do."