Who Are Encore Entrepreneurs?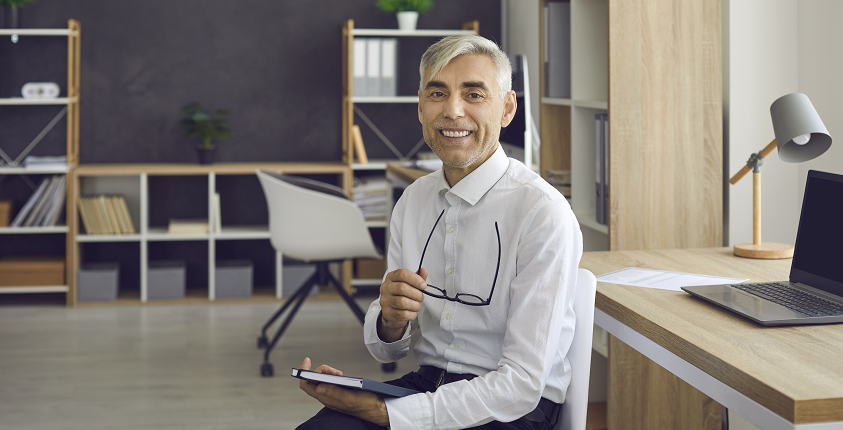 Who are encore entrepreneurs and what is their relationship with small businesses?
Encore entrepreneurs are defined as entrepreneurs that are over the age 55, according to the Spring 2021 "The Megaphone of Main Street: Unsung Entrepreneurs" report presented by SCORE. (Previously, the internet might have referred to these entrepreneurs as boomer entrepreneurs.) An encore entrepreneur's relationship to small businesses is mighty. These entrepreneurs represent 50.9% of all U.S. business owners — a little more than half!
Despite this high percentage, encore entrepreneurs are often viewed under the lens of being "unsung entrepreneurs." Encore entrepreneurs, along with first generation or immigrant entrepreneurs and veteran entrepreneurs, are three groups that face unique challenges in business. However, each group contributes to entrepreneurship at greater rates and performance than the general population.
If small businesses are the backbone of the United States, these entrepreneurs are the stacked vertebrae that build out the spine. If you aren't familiar with encore entrepreneurs, a group that age-wise only makes up 21% of the U.S. population, you will be after learning about their contributions to small business.
Age is an Asset
Entrepreneurship has long been presented as impressive for younger individuals. 30 Under 30 and 40 Under 40 lists push a narrative that great success should occur at a young age. And if you're an even younger "whiz kid" type, even better!
The reality is success is for every age. At age 55 and older, encore entrepreneurs view their age and experience as an asset to starting a business. Many respondents surveyed in the report are first-time small business owners. A deeper dive into the study notes that some respondents age 55+ decided to start a small business due to experiencing ageism in their former roles.
Becoming a small business owner not only allows encore entrepreneurs to be their own boss (and the opportunity to leave work environments where ageism is presented as an issue). It also means being able to bring their years of experience to the table.
Only 22.5% of encore entrepreneurs cite a lack of entrepreneurial experience as significance in being a business owner. This percentage compares to 34.6% of non-encore entrepreneurs. An additional 25.1% of encore entrepreneurs actively cite business planning skills as one of their strengths. Experience plus business savvy equals viewing age as an asset.
Funding a Business Takes Self-Sufficiency
In the many years I have been reading these studies on entrepreneurship, I have noticed a recurring common thread. Older entrepreneurs are usually a little less worried about financing their small businesses than their younger counterparts.
Why is that? Are the stakes lower as you age? The reason for this is two-fold. The first is that encore entrepreneurs have a retirement savings they can tap into for funding. These unsung entrepreneurs have access to pensions and other retirement funding streams unlike that of younger counterparts. 52.3% of encore entrepreneurs will use these savings to start a business. As a result of utilizing personal funds, 38.7% of encore entrepreneurs are less likely to take out loans or fund a business with personal credit cards.
The secondary reason is that the business they are starting is not an encore entrepreneur's primary source of income. Although it is not outright mentioned in the study, much of this may attribute to experience factors such as how encore entrepreneurs worked in various careers for several decades. Starting a business is viewed through a much more supplemental, than primary, lens.
Work-Life Balance Isn't a Key Motivator
What motivates an encore entrepreneur? The top two reasons encore entrepreneurs start a business are to follow a passion (61.2%) and being their own boss (46.8%).
Interesting enough, achieving work-life balance tends to be a driver primarily for the general population of business owners. As unsung entrepreneurs, those in the encore set are in it for other reasons. Some are excited to follow a new path. Others wish to share their skills and "give back" to the community.
Above all, there is a great deal of confidence shared by encore entrepreneurs. They have the experience, funding, and drive to get started. It's time to begin!