When I Was "Live from New York"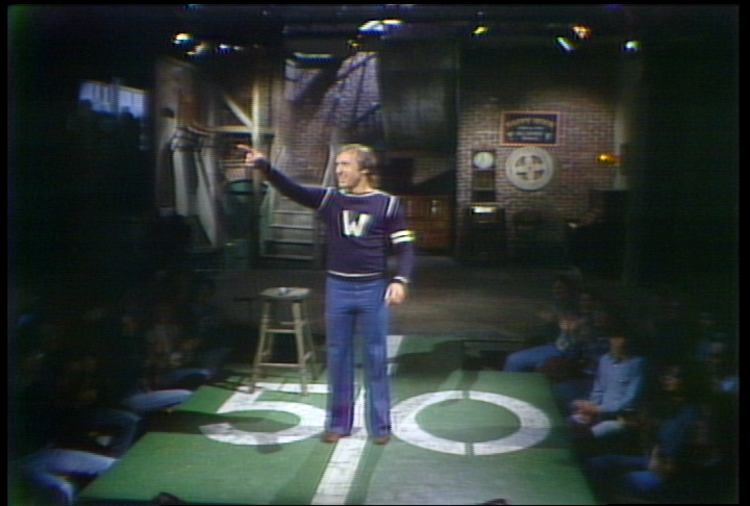 Like many of you, I really enjoyed the 40th Anniversary Special for Saturday Night Live this weekend. If you were paying close attention, you might even have noticed me on screen a couple times during the montage showcasing athletes on SNL!
That's right, back in January 1977 I hosted Saturday Night Live, the very first athlete to host the show. The show aired just a few weeks after my third and final Super Bowl appearance. Today the show is iconic, but back then it was just in its second season. But even at the time it was obvious that it was off the charts great. I had an unbelievably exciting time being up on stage with so many talented, funny people—like John Belushi, Jane Curtin, Bill Murray, and all the rest of that legendary cast. Al Franken wrote my jokes, and now he's a Senator from my NFL home state, Minnesota!
I got a pep-talk from Belushi in the cold open, sang in public for the monologue (remember, you can't let the fear of failure hold you back), and tried my best to not embarrass myself on stage with the funniest performers in the world.
After I hosted the show I got a bound copy of all the scripts for the skits we performed, signed by the entire cast. All these years later, it's a real treasure, and I am so grateful for the kind words they all wrote and the memories I have from my time at Saturday Night Live.
Take a look at this sketch from my episode, and then watch the montage clip that aired Sunday night:
A PEP TALK FROM COACH BELUSHI
SNL 40 Montage with Fran
Click the button to watch.
Watch Now