What My Dog Taught Me About Social Media Marketing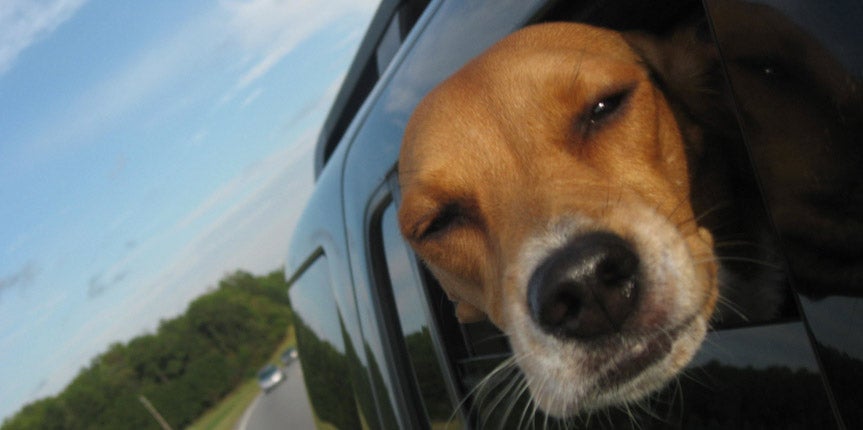 There is no one person or way to learn to be successful in business. We have to borrow (aka steal) ideas and strategies from those around us who are successful. You can learn from other entrepreneurs, online blogs, or even your dog. Yes, your dog– or at least my dog, Lola.
Unlike most of us, dogs are above the rat race of everyday life; however, there are some lessons we can glean from their daily activities when it comes to social media marketing. Here are a few takeaways from my dog, Lola. Her lecture circuit starts at the beginning of next year, so go ahead and get your tickets—and for all of you teacher's pets, she likes Milk Bones, not apples.
Communication is Key
Dogs have to overcome the obstacle of communicating without being able to speak. Lola is an expert in this field. She understands that communication goes both ways, so she really pays attention to her audience and makes them feel special. Her communication methods are both sincere and entertaining. With a wag of the tail or a well-placed lick, she can get people to do almost anything.
Take home lesson: Be sincere and entertaining in your message. People interact with brands on social media to see a more honest, relatable side of the business. Leave your professional marketing messages to the advertising department, and just communicate honestly here.
Relationships are Gold Mines
Lola understands the power of relationships. Whenever she is in a room with others, she is not a wallflower. She is meeting people, shaking hands (literally: we taught her that trick) and kissing (which should be read as licking) babies—when mothers will let her get that close. Lola also understands the value of networking; she doesn't just focus on her immediate set of contacts (myself and my family), she also branches out to find potential brand advocates (anyone who may have food to spare or who may encourage her immediate contacts to throw a little her way), colleagues (other dogs), and industry thought leaders (the owner of the PetsMart, the stock clerk in the pet department, the vet, etc.) to build as big of a base as possible. After all, she understands that people will do business with those they know, like, and trust.
Take home lesson: The key word in "social media" is "social." You cannot operate a viable social media presence in a vacuum; you have to reach out and interact. Like and share others' relevant content. Join tweetchats and LinkedIn groups. Find ways to start and carry on conversations, and then use your expertise to position yourself as an expert in your field.
Have Fun
Lola actually dances when she is having a good time. When she gets excited, she starts by somehow getting her upper lip stuck to her top teeth in what amounts to a smile, then she wags her tail vigorously (and I mean vigorously) and then she ends up standing on her back legs and circling around again and again. You know what happens when she does this? All of those around her stop, pay attention to what she is doing and laugh or at least discuss. Many will even take a picture or video and share this with their friends—thus furthering the living legend that is Lola the Beagle.
Take home lesson: Stop being boring, now, or we'll have to smack you on the nose. A lot of the content that is being posted now is just boring, and platforms like Facebook are doing something about it with new formulas to determine what content is displayed and what content is discarded.
People enjoy Lola because she is fun to be around and she makes them feel good. Her positive attitude and outlook on life (yes, I know what my dog's outlook on life is) are infectious, and people enjoy it when they are in her presence. Wouldn't it be nice if people felt this way about your brand?
In Conclusion
So many times when we think of business we get mired in the professional aspects of it and just forget to be real and have fun. I hope you've learned something and enjoyed reading about my dog, and if you have, I hope you'll be social and share it with others.
Who (or what) do you take business lessons from?
[latest_posts header="Like this? Then these are sure to make your tail wag!" limit="" category="8″]