What Makes a Top Performer?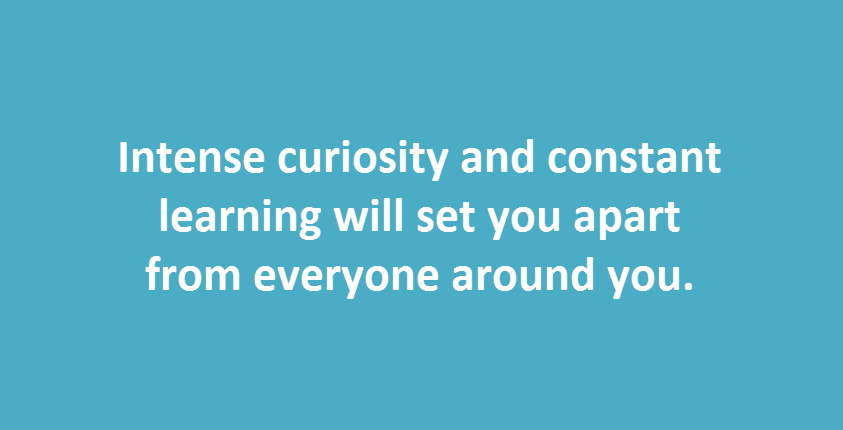 Way back in dinosaur days, when I was drafted to play in the NFL, I was a third-round draft choice coming out of University of Georgia, a big football school. Tom Brady, in his time, was a sixth-round draft choice; Joe Montana was a third-round draft choice; and Johnny Unitas was a free agent.
And if you know a little about football, you know that being third-round draft choices and sixth-round draft choices and free agents … well, that pretty much said one thing. It said they didn't think we were good enough — not big enough, not strong enough, and not fast enough. So how in the world did we get to where we are?
Because we figured out that intense curiosity and constant learning set you apart from everyone around you. Talent will only get you so far; you've also got to differentiate yourself, not just by learning, but by learning better. You can't be a rote learner. Becoming a top performer involves multi-level, innovative learning.
Let me give you an example. When I came up to Minnesota, I would only look at film of the opponent's defense, which made sense because, after all, I would be playing against their defense, not their offense. So I would watch their film on what their defense did and their 3-4 defense, their 4-3 defense, their coverages, and all the rest of it.
I knew it, I understood it, and I had some success, but later on it occurred to me that I also needed to look at the other team's offense. So I took their films home at night and looked at their offense, and I got so much information, so much knowledge from watching their offense, that I could put those plays into my offense. And all of the sudden, I was a creative marvel, and I was doing things I wasn't doing before.
I was ahead of the curve because I was learning faster — I was creative and innovative. And that's what you have to be in business — you've got to separate yourself from the field. You've got to differentiate yourself, because you cannot do things just like other people. Don't copy others. You can learn from what they do, but learn how you can do it better.
So how do you differentiate? You can do it by exposing yourself to more thought processes — you hang out with more diverse people, you read more books, you ask more questions, you look at more films, and out of that will come ideas that will explode in your mind. You will never get those ideas if you are all lost in some puddle and you hang out with the same people and you don't ask questions and you don't talk to different people.
My mantra is this: People have to talk to people; we have to share ideas. But it starts with your wanting to ask questions, your being curious so that you can stay ahead of that curve. Because if you can stay ahead of that curve, you can be the next Steve Jobs.
Steve Jobs may have been the greatest businessman that we have seen in this generation, and he always stayed ahead of the curve. Even after doing it for 30 to 40 years, and getting fired and failing, he came out with the iPad, iPhone, and iPod. And he kept on innovating because he stayed ahead of the curve. He didn't just wake up and ideas came to him. He listened to other people, he read everything, and he kept asking questions.
And that is what you have to do — be curious. It will enrich your life immensely. It will also help your business.
Originally published on Business Insider.