The Inspirational Tom Lounibos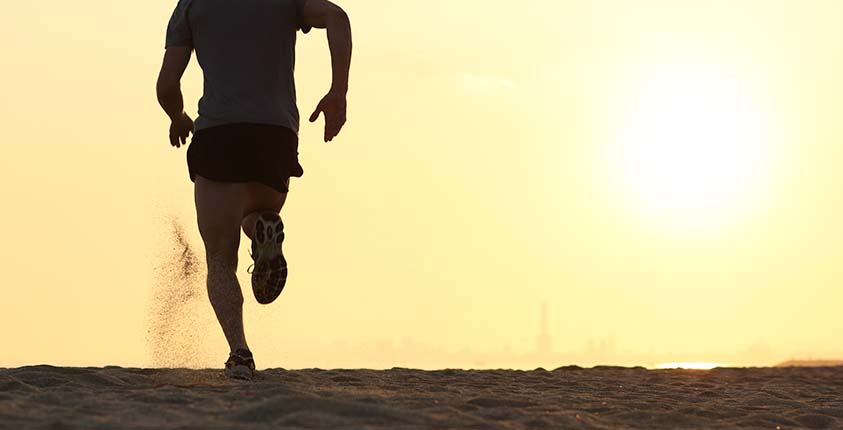 I've known Tom Lounibos a long time. He was a ball boy as a kid, and I threw footballs to him in the Rose Bowl before Super Bowl XI against the Oakland Raiders in 1977. In the 1980s we worked together in business. He is one of my favorite people, and he has gone on to have tremendous success.
Want to grow your business?
Become a GoSmallBiz member today!
Get Started Now
Tom recently wrote an article about how his life changed when, 10 years ago, in the midst of launching a brand new company SOASTA, he began to lose his vision. He suffered a sudden detached retina in the middle of a speech, requiring long surgery and an extended, restrictive recovery time. While already dealing with one, his other retina also detached, leading to more surgeries.
In the months that followed, he went through periods of near total blindness, and always significant vision loss.
In his article for Entrepreneur titled "Running Towards the Light," he describes a particularly important moment during this trying time:
"That's when I started thinking about all my friends who had overcome so much adversity in their lives—from cancer to paralysis to the struggles of life itself. I recalled how much the optimism and courage these individuals had shown had inspired me. Here I was, only 50 years old, and I still had so much work to do. One night my wife was asking me to describe what I was able to see. I explained that it was like being in a tunnel but only being able to see the light at the far end. She quietly whispered, 'You're a runner, Tom. Run towards the light…run towards the light!'
"I haven't stopped running since. We successfully launched SOASTA, and, given our current leadership position in the Digital Performance Management space, I'd say that the business impact of my vision issues has been negligible."
Tom's story is incredibly inspirational, and he has had tremendous success over the past 10 years since he first began losing his vision. I encourage you to read his story, and learn from him: the importance of focusing on the people around you, on listening closely, on showing courage and determination.