The Best Small Business Podcasts of 2022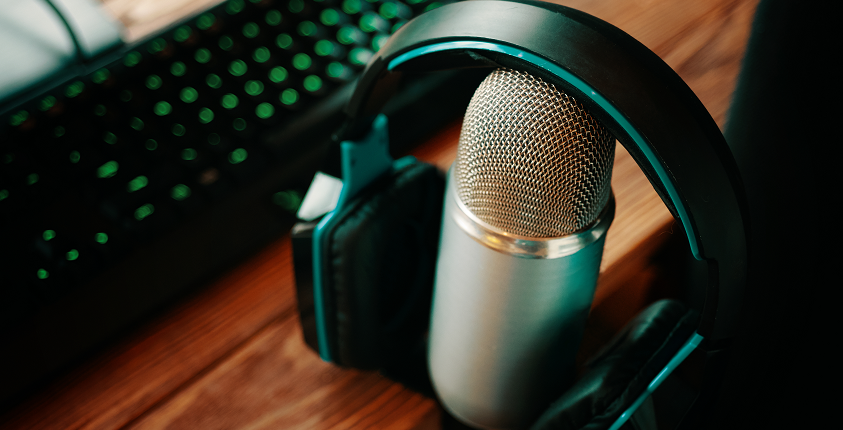 What are you doing to learn more, get smarter, and motivate yourself to improve? One of the most popular ways to do all of those things in today's media environment is to find some great podcasts.
Whether you're commuting to the office, going or a walk or taking time for exercise, or just have some spare time for listening and thinking, a podcast can be an excellent tool to make that time a more productive space for your mind.
But your time is still limited; what's the best way to spend it and listen to something that will make the biggest impact for you? The good news is that there are all kinds of different things you could subscribe to, with different niches based on what you're looking for, from motivational to practical. Today we're going to look at a few of the best podcasts available today!
Motivational
First let's look at some of the more motivational business podcasts out there. These are great to help inspire you to action, encourage you through struggles, and find the right headspace to succeed.
A popular podcast in this category is the Mind Your Business podcast, hosted by James Wedmore, an online entrepreneur. He interviews guests and focuses on topics related to mindset, attitude, and culture. Episodes are long – frequently over an hour – and are not released on a strict schedule, so check in every so often for new interviews.
The Entrepreneurs on Fire podcast, hosted by John Lee Dumas, is another long-running successful podcast that aims to motivate business owners and would-be entrepreneurs. There are more than 3,000 episodes, with a new release every day, featuring interviews with successful entrepreneurs sharing their journey and what lessons they learned that helped them along the way.
Strategic
Another category of podcasts take a more strategic approach. They're moving out of mindset and motivation into more practical conversations, but they're still taking a big picture approach.
One example here is Business Wars, hosted by David Brown. This show takes a very narrative approach, presenting a case study of two direct competitors and a central driving conflict. Episodes discuss the different companies, their leaders, their approaches, and how they have both responded to one another and changes in the market.
The Mixergy podcast is another great big-picture podcast. Andrew Warner is the host, and he brings on experienced guests who share the strategies behind the stories of some great business successes. By applying these lessons to your own experience, you can prepare for the future and determine how to tackle common business problems you're facing right now.
Tactical
Finally, there are the podcasts that really get down into specifics. They're the most practical, instructional, taking a look at specific topics and helping you grow.
A great example of this is The $100 MBA Show. Hosted by Omar Zenhom, a former student at the Wharton School of Business, the podcast is unique spin on entrepreneurial education, getting away from the business school model and instead teaching practical skills in 15-minute episodes, released daily.
The Duct Tape Marketing podcast is very specifically targeted at the small business audience. Host John Jantsch, along with guest authors and experts, discuss practical tips to grow a business, especially focused on sales and marketing topics like differentiation, content strategy, referrals, partnerships, and more.
What kinds of podcasts are you looking for? There are only so many hours in the day, so we have to choose. A lot will depend on where you are on your business journey, your own personality, and what specific needs you have right now. We hope these give you a great start to finding the perfect fit for you!