The 6 D's of a Customer-Centric Culture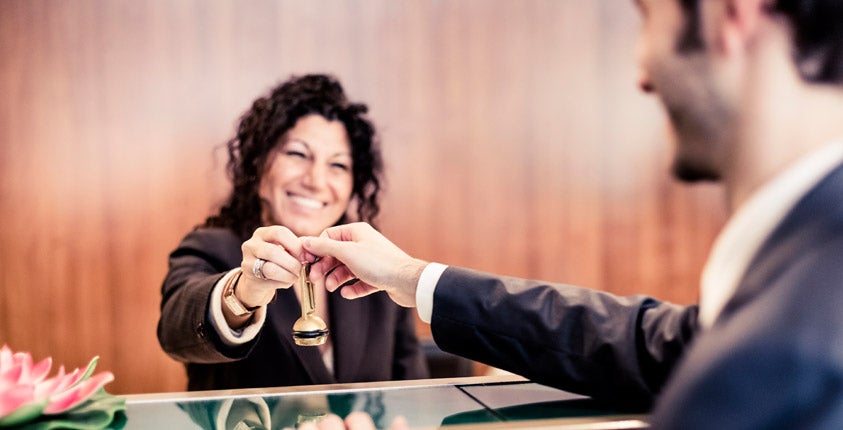 Want to create a customer-centric culture? That's a lot of words that begin with C. However, we're going to focus on words that start with D in this article. No, not the kind that you get in school – that's not a very good grade! And when I went to school, "D" was slang terminology for a demerit, which meant a Saturday morning spent at school in study hall – not a fun Saturday for a kid. But our D's today are of a different variety. They will lead you and your company on the path to building a customer-centric culture and offering great customer service.
The Six D's of Creating a Customer-Centric Culture
Define
How can you deliver customer service as part of your brand promise if you don't have a clear picture of what it is you want the customer to experience? Define your customer service promise in clear and simple terms. Ace Hardware, for example, calls itself the "Helpful Hardware Place" and is known for its customer service. It has defined its service with just one word – helpful – and that guides its hiring, training and customer interactions.
Disseminate
Now that you know the type of service you want to deliver, don't keep it a secret. Train your employees on what you want and how to make it happen. There are many ways to keep your brand promise foremost in your employee's minds. The Ritz Carlton hotel chain has laminated cards with its "credo" and several other important core values printed on it. Employees carry the cards with them, and many have it memorized as well.
Deploy
Once you have your brand promise defined and employees trained, you must follow through and act on the customer service promise. This holds true for everyone in the organization, not just the front line employees who interact with the customer. Others must support their "internal customers".
Demonstrate
Customer service is everyone's job — from the company leaders to the most newly hired employees. Once everyone has been taught and trained, they must demonstrate the customer service brand promise. Leaders must be on board and show how it's done, but anyone can be a role model for delivering amazing customer service.
Defend
Upholding your promise to customers is so essential that if you see someone doing anything contrary, you must step in to help. This is not about reprimanding someone for doing something wrong, rather a teaching opportunity that keeps your culture and employees going in the right direction.
Delight
Take time to celebrate the success you have built with your employees and your customers. Delight in the company and the individuals who work to advance your vision and deliver amazing customer service.
[latest_posts header="More on Customer Service" limit="" category="18″]