The 4 Best Ways to Maintain a Business Partnership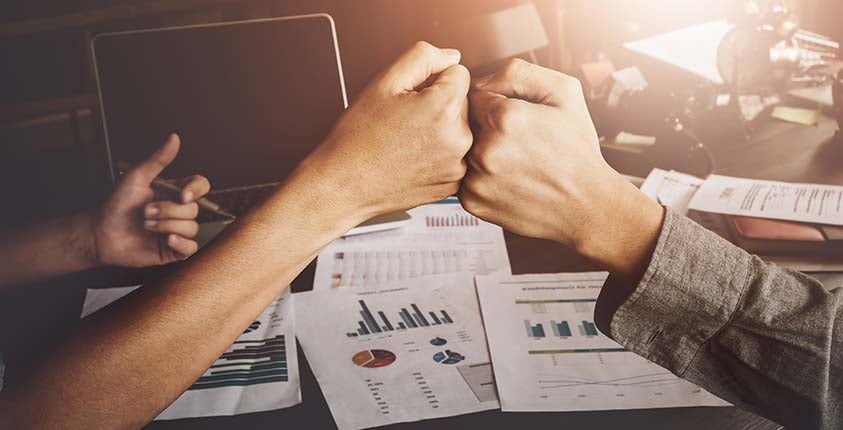 Starting a business all on your own can prove to be one of the more difficult occupation paths to take on. Thankfully, new entrepreneurs will find that the more people they add to their team from investors to employees and partners, the easier it is to run a business.
Partners make for a wonderful business asset for a number of reasons. They expand your customer base and reach, they give you a fresh perspective on your own business, and they provide some much needed extra support—they want to see your business succeed as much as you do and you feel likewise about working to support their business too. Take these four tips into consideration when it comes to building and maintaining lasting business partnerships.
Build a Real Relationship
The best and often most successful partnerships are built on the foundation of a friendship or working rapport together. If you like your partner as a person as well as a business owner, doing business with him/her will come much more naturally. In the beginning stages of forming a partnership, try and get to know and connect with your new partner on a deeper level than just focus on business only. Your business relationship will thank you in the long run.
Establish a Plan Early On
Once you become interested in a business as a potential partner, don't wait to get things moving. Reach out to them right away! The sooner you contact them and make that initial invitation to connect, the sooner the two of you can lay down a plan of what your partnership will include. I highly recommend writing it all out, so the two of you can keep everything straight with all intentions kept out in the open. Make sure to keep both sides even and that you are both receiving equal amounts of benefit from this relationship together.
Cross Blogging
Cross blogging is a great way to build a partnership! Set up an arrangement with your new partner that entails you writing a guest blog post for their blog and them writing a guest blog post for your blog on an agreed upon reoccurring time. Most cross bloggers agree upon swapping posts once a month, but some can do it as much as once a week, or as little as once every three months.
Communicate Regularly
If you haven't caught on by now, the key to maintaining a good partnership is to treat it like you do the relationships you have in your life. And just like any other relationship, a consistent and healthy method of communicating together is the ticket for success. Even when you don't have any specific partnership business to discuss, send over an email from time to time to check in with your partner's business and see how things are going. Showing that you care about their business shows that you care about the partnership and are willing to be there and go the extra mile to support them in any way you can!
This article was originally published by SmallBizClub