Talking "The Power of Failure"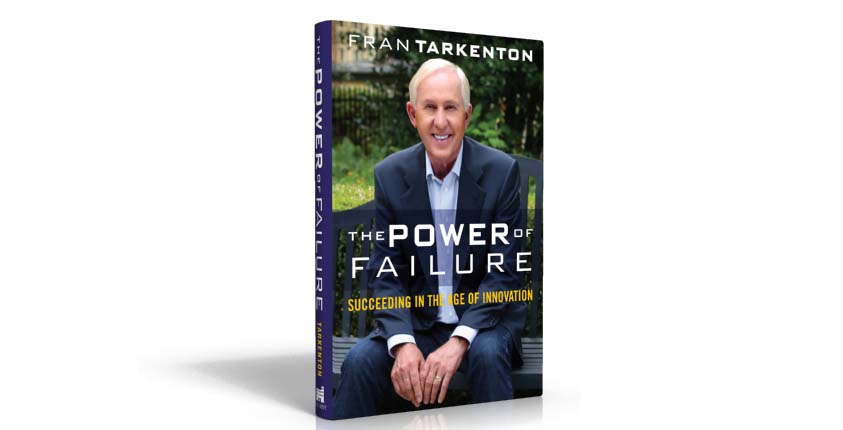 Last week I was taking my annual trip to Napa Valley, checking to make sure the vines weren't rotting (good news—everything still looks great!), when I got an unexpected phone call.
It was Rush Limbaugh. Yes, that Rush Limbaugh. I've never met Rush before, and I'd never even spoken to him before. But everyone knows him, because he is the biggest name in radio. His radio show is the most listened-to show in the country, with 8–10 million listeners every day. He's loved, he's hated—but most of all, he matters.
I was surprised by the call, and we had a great conversation. We talked for 45 minutes. Rush said that he'd been following my career from football to business, which was very humbling, and he wanted to talk about my new book, The Power of Failure, and record our conversation to use on his show and website.
It was one of the best interviews I've ever had, and Rush really knew his stuff about my book as we talked about many of the most important points and topics, including why we learn more when we lose than when we win, why positive thinking isn't the answer, and why we need to embrace failure. He'll be making the transcript of our conversation available in an upcoming edition of the Limbaugh Letter, and talked about our conversation on his show, too.
Here's an excerpt of what he had to say about The Power of Failure:
"The Power of Failure: Succeeding in the Age of Innovation. It's obviously a different take on this whole idea of thinking for success, power, positive thinking. Fran Tarkenton writes that that can get you in trouble, that an outsized focus on positive thinking removes you from reality, and whatever you do, whatever endeavor you're in, you had better be rooted in reality and stay there, which means you need to admit what you can't do… It's a totally different take on how to tell people to get the most out of themselves. I was so fascinated by what he said and what he's written in the book that I had to mention it to you…"
I'm proud of the interview, and encourage you to read the rest of the segment he did about my book. And if you're interested in how we learn from failure and how it is central to achieving ultimate success, get the book!