Surround Yourself with a Winning Team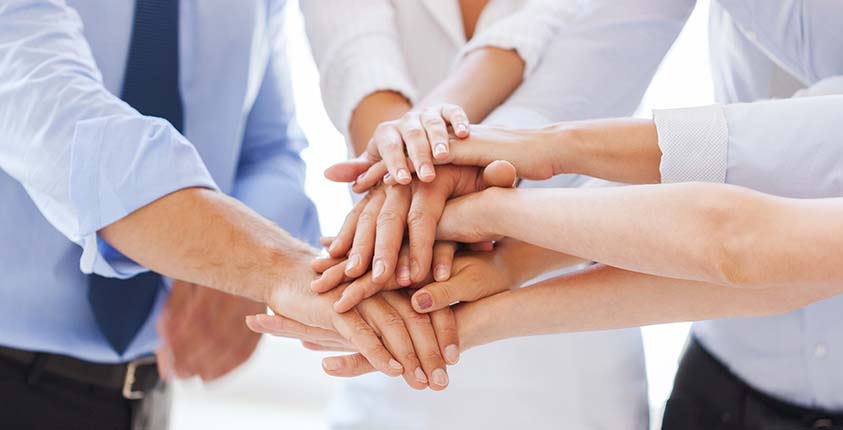 Sports gives us such a great window into the rest of our lives. Over four quarters, nine innings, two halves, or whatever frame it uses, a game is a miniature lesson. The coaches and players prepare, come up with a plan. They put it into action. And within a few hours, there's a winner and a loser. We know what worked and what didn't, and everybody gets to go back to the drawing board to prepare for the next one.
Life is rarely that simple; we try new things, and we often don't know if they're working for months. It takes a lot more time and a lot more careful analysis to figure these things out in business. The winners and losers aren't so clear. So by looking at sports, we can see what the common traits are for successful people, and we can quickly and easily figure out the most successful people by counting wins and losses. There is so much we can apply to our own lives, and reap the rewards down the road.
Bill Belichick of the New England Patriots and Nick Saban from the University of Alabama are not just the two most iconic football coaches today. They are, I could easily argue, the greatest coaches ever in the NFL and college football. And they have a lot in common! I suspect that if we adopted the traits of Belichick and Saban, we could all be a lot more successful in our own lives.
I wrote last week about how they share a very important trait: a relentless work ethic. But there's a lot more, and that's what I want to talk about today. Because when I observe those two great leaders, I also see another critical commonality: they realize they can't achieve success on their own.
Both Belichick and Saban have to surround themselves with people who have great integrity, a great work ethic. There's an old saying: "You're known by who you hang out with." As head football coaches, they have to build staffs of people, from assistant coaches to trainers, to recruiters, equipment managers, and (of course) players. And all of those people have to be the right kind of people. They have to have the right kind of work ethic, the ability to get along with people and have respect for everyone in the organization.
You look at Belichick's coaching staff throughout the years. In his first head coaching job in Cleveland in the 1990s, he put together a remarkable staff with people who have had great success in the NFL and college football. Over the years, seven different Belichick assistants have gone on to have head coaching jobs in the NFL, plus some long-time college coaches. The most famous of those assistants? Nick Saban.
Saban has done the same thing, surrounding himself with talented coaches who can help him achieve great success. Two of his assistants have become NFL head coaches, alongside a small army of prominent college coaches, like Mark Dantonio at Michigan State, Jimbo Fisher at Florida State, Jim McElwain at Florida, Kirby Smart at Georgia, just to name a few. And he has the boldness to take chances on people. When he hired Lane Kiffin to be his offensive coordinator, everyone wondered what he was thinking. How could that ever work? But he helped Alabama win a National Championship and was a finalist for the award for the best assistant coach in college football. And interestingly, Saban's longest-tenured consultant isn't a football person at all, but Michigan State psychiatry professor Lionel Rosen, who has advised Saban for nearly 20 years, dating back to his time coaching the Spartans.
Both Belichick and Saban have shown that willingness to take chances on people. Sometimes it works: the Patriots traded for Randy Moss when everyone thought he was a dysfunctional guy who would never fit in. In New England, though, he broke the record for receiving touchdowns in a season and helped the Patriots go 16-0 in the regular season. But even more importantly, these great leaders move on quickly when something doesn't work. Just this year, the Patriots traded Jamie Collins to the Cleveland Browns in the middle of the season for a 3rd round draft choice. Collins was the most talented linebacker on a team that was looking to win the Super Bowl (and ultimately succeeded). Teams like that don't usually trade their best players! But Belichick saw that, for all his talent, Collins didn't play the team defense. So he moved him on, and found players that fit what the team needed. In New England, there are unknown guys playing key roles, and it works. In Alabama, it doesn't matter who graduates or leaves for the NFL, because Saban always seems to find new guys who step up. They mesh all the unique talents and look for things they need to get. They are great evaluators of talent, both support talent and playing talent.
As a leader, it's difficult to pull that off, and to do it year in, year out is pretty much impossible. But I can tell you what it looks like when it works. It requires a culture of respect for your teammates, from the newest guy to the oldest, from the most talented to the least talented. In all my years playing football in the NFL, college, and high school, it was so important not to distinguish between the star and the newest rookie. It has to be a brotherhood, as the Atlanta Falcons called it this year. When you combine that with the work ethic piece, it produces a richer, more productive life.
This is just as true in business as it is in football. When you're building an entrepreneurial company, and it might be 1 person, 5 people, 10 people, 100 people, no matter how small or large, you have to have the right mix of people you can believe in, people you trust, whom you can be honest with and who will be honest with you. You can't hang out with bad guys. You have to hang out with people you can trust.
You have to do the same thing with your outside partners. Look for businesses and people who are compatible with your business and with how you do things. Look for people who share your values. Look for people who are just as excited about doing business with you as you are about doing business with them. Shared values and shared passion will produce a much more successful partnership than one that is entirely one-sided.
I want to do great things. I want to bring great value to people. And I suspect you all do, too. I want to, in my own way, go out and change the world. I want to think big. You can't do big things if you don't think big and have the work ethic and teammates around you to help you see it through. So be a little more like Belichick. Be a little more like Saban. I think you'll like how it turns out.