Starting Your Entrepreneurial Journey? Follow This Checklist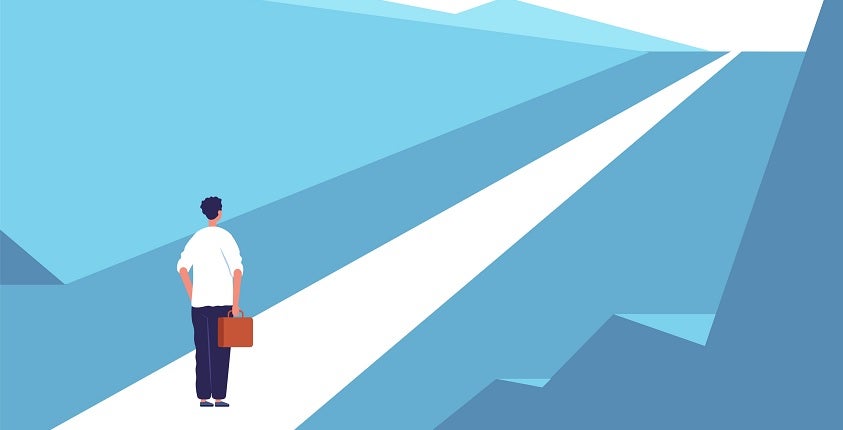 Do you plan to start a small business in the new year? If so, congratulations—and welcome to the world of entrepreneurship! Launching a startup means checking off a variety of boxes that determine if you're ready to go into business. From making sure your idea is viable for a startup to incorporating as a business entity, these next steps will guide you moving ahead on your entrepreneurial journey.
Figure out if your idea is viable.
You may think you have a pretty good business idea, but just how viable is it? Before starting a business, you'll need to ask what makes your business idea unique. Is there a demand for your offerings or services? How will your business idea be able to meet customer needs?
Don't just ask yourself these questions. Reach out through social media platforms and create surveys that allow you to receive unbiased feedback from potential customers and the general public.
Identify your USP.
What's a USP? This is a unique selling proposition that differentiates your startup from the competition. Consider the questions you asked about what makes your business unique. This will allow you to create a USP that gives your startup a clear brand identity and builds customer trust and loyalty.
Pick a business model.
How will your business make money? Some companies are run on subscription services while others utilize crowdsourcing to generate revenue. The business model you choose for your startup will likely be contingent on your industry. Additional factors, including pricing, marketing and sales, production, and customer satisfaction, will also determine the type of business model that is the best fit for your startup.
Draft a business plan.
A business plan is a key part of your startup's foundation. Business plans have several purposes. They allow entrepreneurs to set goals and establish a timeline for how the business will reach these goals. A well-written business plan also works to attract investors. The plan outlines the common vision of the startup, the target market, its cash flow and financial forecast, competitive analysis, and overall feasibility from an objective standpoint. Investors will be interested in reviewing this information when the startup starts looking into making capital requests.
Incorporate as a business structure.
Most startups begin as the default entity formation: sole proprietorship. This entity allows business owners to take full responsibility for their small business—everything good and bad that impacts the company. This much responsibility may prove to be a bit overwhelming at times. As such, entrepreneurs may decide to incorporate the business or form a limited liability company (LLC).
Incorporating a business under a legal entity, such as a corporation or LLC, provides entrepreneurs with limited liability protection. This creates a separation between professional and personal assets. In the event of an unforeseen circumstance, which may range from business debt to a lawsuit, the personal assets belonging to an entrepreneur would not be impacted. Without this separation, however, assets like cars and houses could be at risk in the event of a compromising situation.
Incorporating a business also provides additional benefits. Entrepreneurs may receive tax savings depending on the entity formation they incorporate as. It's also easier to establish credibility in business, too. Customers will feel much more confident about doing business with a company that has an "LLC" or "Inc." in their company name.
Obtain a tax ID.
If you incorporate or form an LLC, the IRS will issue your business a nine-digit tax ID. This is also known as an employer identification number (EIN). The IRS will be able to track business activity with an EIN, including paying federal taxes and filing payroll reports.
Where else do you need an EIN? An EIN is necessary if you plan on hiring employees for your startup. It's a requirement for opening a business bank account, which you will likely do in order to keep personal finances separate from that of the business. An EIN may also be used to identify the business on legal paperwork in lieu of a social security number (SSN). EINs are less sensitive than SSNs and may be used on documents instead to identify the startup.
Register necessary trademarks.
Businesses with unique names, logos, designs, and taglines have what is known as trademarks. These marks show to the world that your company is original and help customers identify and associate certain offerings and services with your business. It's critical that these marks are registered as trademarks. This ensures no other business plagiarizes these marks as their own.
Before registering trademarks, make sure to conduct a name search first. This will allow you to see if there are any pending or previously registered trademarks already under that name. If there are, you will need to go back and brainstorm new marks to associate with your business. However, if there are not you may move forward and register the mark knowing that it is available for use to associate with your new startup.