Solve Customer Problems, Even When They're Not Your Fault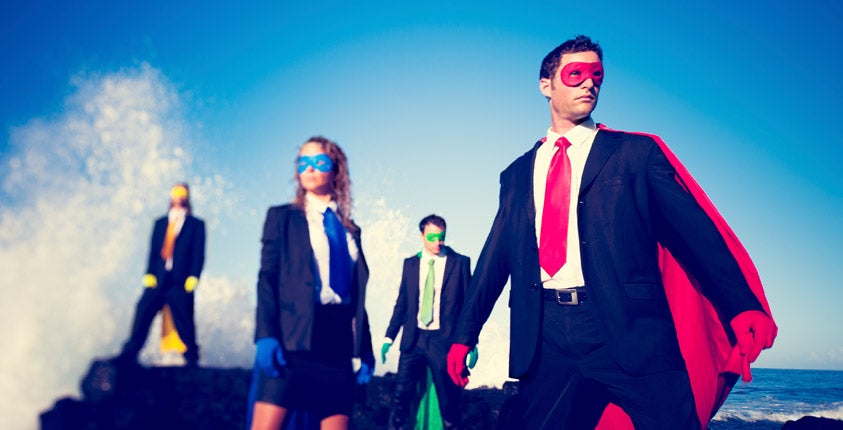 It was 4 pm on a Sunday and I had just arrived in Las Vegas. I was on the sixth day of a nine-day, multi-city speaking tour and was scheduled to speak at a black-tie event at 6 pm that day. Unfortunately, although I had arrived in the city on time, my tuxedo did not. Rather than toting it through several cities, I had shipped it to the hotel… but it never arrived. I learned later that it was accidentally left on the truck.
I googled the nearest tux shop and found Tuxedo Junction, located about six miles from my hotel. I called the shop and spoke to a salesperson at the store named Mikka Moon. She told me that the store was closing in an hour and that they were jammed because of homecoming season.
Mikka didn't turn me away, however — she was helpful and kind and quickly came up with a solution to my dilemma. She asked for my clothing measurements and the name of the hotel where I was staying. She said she could have a tux delivered to me by 5:30. I said, "Let's go!" I gave her my measurements and credit card number.
Take a look at this: [eBook] Customer Communications — Business Writing Fundamentals
By 4:40 pm, Julio arrived at the hotel to deliver the tux. I met him at the bell stand and expressed my gratitude.
This experience was a perfect example of the way customer service should be. It was definitely one of those over-the-top WOW examples of customer service. I was from out-of-town, not an established customer, calling an hour before closing time on a Sunday; but none of that mattered to Mikka. She had the chance to be a customer service hero and she delivered.
Let's take a closer look at what happened:
The customer (me) had a problem.
The salesperson listened to the problem, empathized with the customer, and formulated a solution. She was more than friendly or nice. She was helpful.
She followed through with the solution and delivered. She actually exceeded expectations.
Another important point: In this situation, the customer's problem was caused by another company. It wasn't the fault of the store that was called upon to help, but Mikka still saw it as an opportunity to serve a customer.
So remember, the customer's problem may not be our fault, but it is still our problem to solve. After all, isn't that what the best companies do?
[latest_posts header="More on customer service" limit="" category="18″]