Should You Use SEM for Your Business?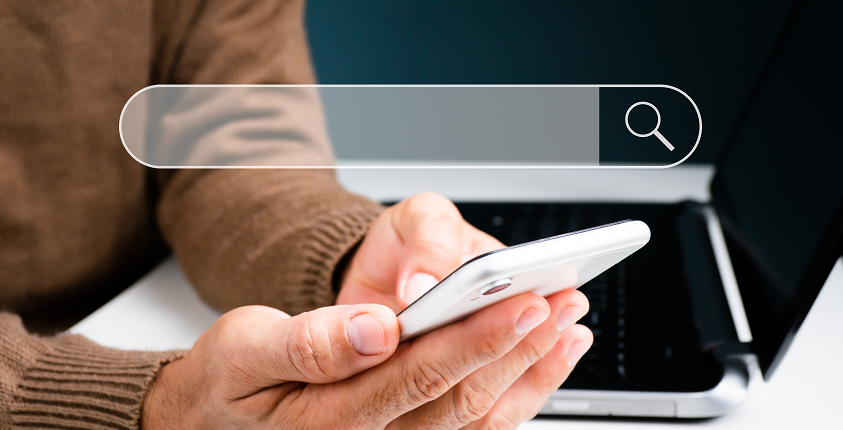 We recently talked about SEO, Search Engine Optimization, and how it fits into your digital marketing plan. The other side of the coin is SEM, Search Engine Marketing. The definition we're using for SEM is using paid advertising to reach your audience and achieve priority placement. By bidding on relevant keywords for your business, you can drive incremental, high-quality traffic to your website through ads.
How It Works
When you engage in SEM, you're paying for traffic to your website. The most common model is to pay per click (PPC), where you pay when someone takes action on your ad with a click, not just when it displays only.
PPC Ads
If you've ever searched for something on Google before, you'll notice that some of the top results, even before the actual top organic results, are marked with the label "Ad." As we mentioned above, people are more likely to click the top results on any search. PPC ads put your listing at the very top of the search results to give you extra visibility.
These strategies build on some of the work you have to do for SEO campaigns, such as identifying keywords. Once you've identified the keywords that are most effective for driving customers to your site and converting sales, you must bid enough money to display your ad on those searches. Amounts can vary dramatically from industry to industry, and even from keyword to keyword within an industry.
The goal is to make sure your ad is displaying to relevant searchers. You can even further limit your ads to display to specific groups based on location and other demographic data, to give your ads the best chance of being seen by the ideal customer. Campaigns can be further refined and targeted more precisely as you collect more and more data over time.
Time and Cost
With SEM strategies, you will encounter direct costs, as you have to pay for your advertisements, most commonly by click. As a result, an SEM campaign, especially one targeting very competitive keywords, can be more expensive as you have to pay for each individual click. Be sure to set a budget that you can afford while bringing in sufficient traffic.
If you choose to use an SEM agency to help with you campaigns, you may also have to pay management fees for their advertising professionals to create and manage your ads, too.
However, the time for an SEM campaign to go into effect is almost instantaneous, within just a few hours at most, and you'll see results very quickly. While an SEO campaign can take months, SEM can turn on and off any time you want.
Should You Use SEM?
So when and how should you use SEM as part of your digital strategy? Let's start by listing some pros and cons:
Pros:
Rapid results
Precise targeting
High visibility
Cons:
Highly competitive keywords
Traffic depends on your budget
Increased customer acquisition costs
SEM can be an incredibly valuable part of your digital marketing strategy, when you use it correctly. It's ideal for time-sensitive messages that you want people to see now. Similarly, it's effective for new businesses or new offerings that have not yet built their reputation online. SEM allows you to quickly drive traffic, which may give you the data you need to make critical decisions faster than if you had to wait to gain the same traffic organically.