Services Are Back: Are You Ready?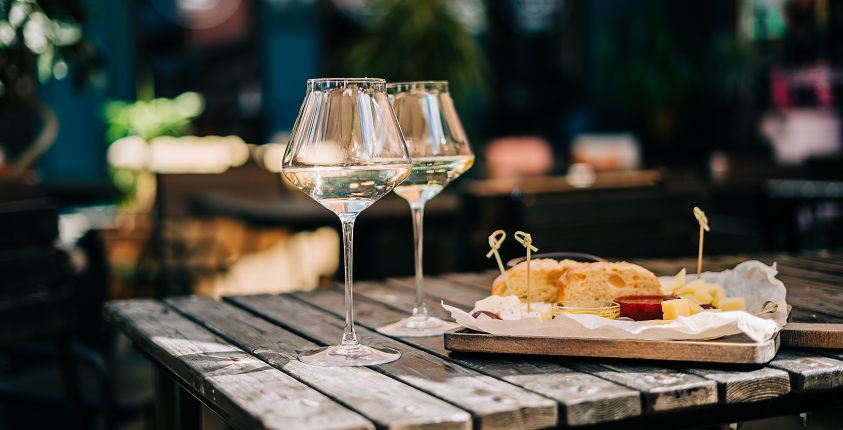 One of the lasting impacts of the Covid-19 pandemic has been the way it changed consumers' habits. Almost overnight, everyone stopped buying all kinds of things they had previously spent significant amounts of money on.
Restaurants. Concerts. Spas. Movies. Hotels. Travel. Sporting events. It was an incredibly dramatic shift, at an unprecedented speed. In-person services had never seen anything like this, and many businesses just disappeared.
But while they stopped spending on services, people didn't stop spending entirely. Instead, they went on a goods and products spree. The focus was on anything people could buy and use themselves. Home entertainment. DIY supplies for projects. New hobbies.
Experts found that spending on goods increased significantly compared to the pre-pandemic baseline, even as overall spending declined with people trying to build more of a financial safety net.
Finally, after more than two years of this, though, things are looking up for these kinds of service businesses.
According to recent economic reports, spending on goods is slowly returning back to its historic levels, while service spending is bursting upwards once again.
So what does this mean for you? If you're selling goods, it's time to be a little more careful and make sure you're meeting demand, not leaving yourself with an expensive backlog that needs to be stored or sold at a loss.
If you're in these comeback service industries, though, now is a unique opportunity to jump up and grow! Here are three quick tips to help you make the most of these next few months.
Match Your Customers' Excitement
People are ready to be back to "normal," whatever that may mean. We can't turn back time and completely go back to life in 2019, but we will almost certainly return to some new status quo where people are going out to restaurants, attending concerts, and traveling. All this information about goods vs. services isn't just numbers on a spreadsheet; it's our collective lived experience these past few years. People are excited to go back out again like they used to, so show them you're excited to have them! Welcome back your returning customers, and show your appreciation for new customers. New offerings and specials are great ways to add some energy.
Deliver a 5-Star Experience
Whether you're a brand new business just getting off the ground, or are trying to return back to previous operations and beyond, it's understandable that there may be some bumps along the way. There are still staffing difficulties for many businesses, and an abundance of new employees is a challenge of its own. But you still need to work on delivering a great experience for every customer, every time. We live in an age where online reviews are a huge determining factor for many consumers, so an upset customer can have a lasting impact, without any context for what may be going on. Deliver on that great experience and encourage your customers to share those positive reviews to build your strong reputation.
Help People Feel Safe
While so many are ready to back to normal, that doesn't mean that Covid-19 is gone. It's still a very real concern, especially for people who are at high risk and their loved ones. If your business is taking any additional precautions, make sure to let people know. That may be just what they need to feel comfortable doing business with you versus staying home.