Retaining Your Employees During the Great Resignation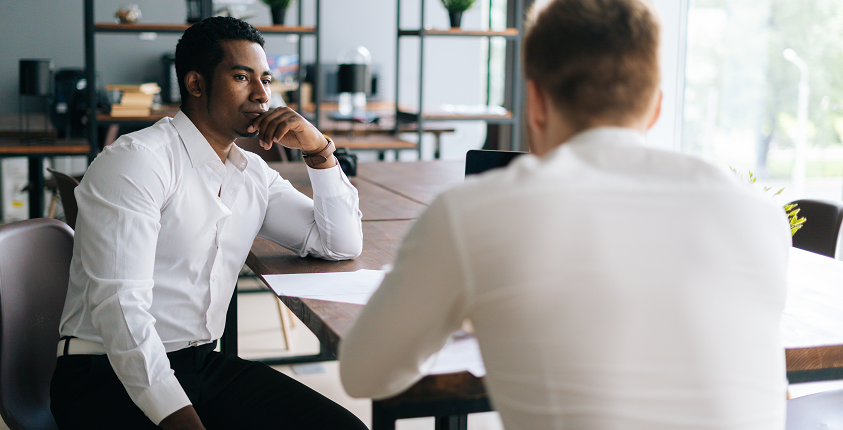 Your employees are key to your success in business. Building a team of people who do perform well and deliver a great experience to your customers is not an option; it's a requirement.
So any time you lose an employee, it's difficult. Not only are you losing the person, but you're losing all their knowledge and experience from their time working with you. Replacing them is more complicated than just hiring somebody else; you have to take a lot of time to make sure you find the right person, and then take even more time to train them up to an acceptable level.
Given all that, it's no surprise that the ongoing "Great Resignation" is a concern for businesses. Record numbers of employees have been leaving their jobs in the past several months, including as many as 4.4 million individuals in September 2021. That's millions of positions that not only need to be filled, but trained.
The best way to avoid that problem is to improve your employee retention. But of course it's one thing to say that, but it's another thing to put in the work to do it. Read on for some key tips to help your business improve employee retention in the middle of the Great Resignation.
Personally Engage With Employees
A common mistake in business is to isolate yourself from members of your team. This often doesn't happen on purpose, but even when it's unintentional it can have consequences.
A lot will depend on just how big your company is. With a smaller company, it's good to be able to spend time with each employee. As your company grows, you may personally focus your time with a smaller group, but that group should in turn be able to connect with each member of the organization between them.
There are some important benefits to keeping this strategy in mind. First, you'll have an opportunity to see problems coming in advance. If you're spending time with people, you'll hear about the problems they're having, and be aware of anything that might be pushing people away. Even if people don't come right out and tell you they're unhappy, you should be able to start picking up on subtle signs and hints.
Specifically, you have a chance to take action to prevent burnout. Find out when employees are getting overwhelmed with things you might not have been able to see from a distance, and do what you can to adjust. That will help people stay happier in their jobs, and pleased that their boss pays attention and cares about them.
Finally, that interpersonal time will help you to develop real relationships with your team. A worker who has no relationship (or worse, a negative relationship) with you is not going to care about staying, and might even be actively looking for other opportunities. When you have that relationship, they're less likely to have one foot out the door, and if another opportunity does arise, you have a better chance of keeping the employee anyway. It's not a guarantee, but it helps.
Take Feedback Seriously
People like to know that what they have to say matters. So an important part of your employee retention strategy should be providing opportunities for people to give feedback and share their own ideas.
Don't cut yourself off and operate completely in a vacuum; keep your door – and your mind – open to hearing from other people. Let employees know that they are able to provide feedback, and that you will listen. You might not agree, and you might not decide to go along with their ideas, but you will listen and give them the opportunity to make their case.
And of course feedback is a two-way street. You've likely been giving some feedback to your employees, but you can put in the effort to make that more deliberate, too. Make sure to let someone know if they've done a good job; don't leave them wondering whether they're on the right track or not. And if someone is struggling, make sure your feedback, while honest, is also helpful and offers solutions and specific ways to improve.
When employees know that you are paying attention and see their good work, and that you're looking for ways to help them, and that you're listening when they have feedback and ideas of their own, that's an effective combination.
Show How the Work Matters
Everyone wants to know that what they're doing actually matters. They are important to the company. The hours they spend on the job actually make a difference for the customer.
A common cause of employees leaving a job is that they don't see how what they do matters. They don't see any ultimate meaning to their work, so it becomes just a tedious waste of time in their minds.
As the business owner, it's up to you to make sure everyone is able to connect the dots and see how their work is important! You can do that with your own words, but you can also do that with practical examples. Share feedback from customers about how your company has helped them, and connect that back to the individual employees involved. Make those connections clear so that everyone is able to connect the dots for their own work.
Give people meaning, take and receive feedback, and engage with your team – that's the start of a strong strategy for retaining the team you've spent so much time building. There's plenty more you can do, but these will give you a strong foundation to hold your team together.