Recordkeeping FAQs: Retention, Access & More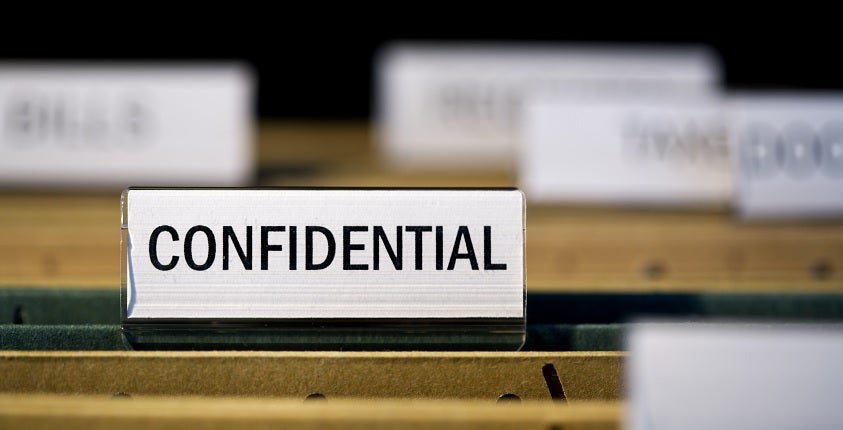 Various laws dictate which records employers must retain, for how long, and who should have access to those records. Here are the answers to some frequently asked questions about employee recordkeeping:
Q: How long must I keep employee records?
A: It depends on the law. For example, the Immigration Reform and Control Act (IRCA) requires all employers to retain I-9 forms for three years from the employee's date of hire or one year following their separation from the company, whichever is later.
The Fair Labor Standards Act (FLSA) requires that time cards, work schedules, and other records on which wage calculations are based be kept for two years. Other pay-related records must be kept for three years. Federal nondiscrimination laws require certain documents to be kept for at least one year from the date the records were made, or from the date of the personnel action involved, whichever is later. If a complaint is filed, employers must retain these records until the final disposition of the complaint. Your state and local laws may require longer retention periods and/or employers to maintain additional records.
Q: What records should be kept in personnel files?
A: An employee's personnel file should include records that can help you administer HR policies and practices and drive and defend business decisions. Generally, personnel files contain records related to:
Hiring (e.g. application and resume), promotion, demotion, transfer, layoff or termination
Status as exempt or non-exempt
Rates of pay and salary history
Training records
Job descriptions
Employee handbook acknowledgment
Performance reviews and any disciplinary actions taken against the employee
Q: Are there certain records that don't belong in an employee's personnel file?
A: Some laws specifically call for certain records to be kept in a separate confidential file. The following information should not be kept in personnel files:
Any information reflecting an employee's membership in a protected group, such as their voluntary self-identification of gender, ethnicity, or race, veteran's status or as an individual with a disability.
Any document relating to an employee's health or medical condition, including any doctor's notes and medical certification forms, drug test results, and leave of absence requests based on an employee's injury or disability.
I-9 forms and supporting identity and work authorization documents. It is a best practice to store all I-9 forms together in one file, since they must be produced promptly following an official request.
Records concerning workplace investigations (written statements from all relevant parties, interview notes, final investigation report, etc.) should be kept in a separate workplace investigation file.
Q: An employee just asked me if he can review his personnel file. Do I have to give him access?
A: There is no federal law that requires employers to grant employees access to their own personnel file. However, several states do. See the Personnel Files and Records Access section of the HR411 Compliance Database for a summary of the rules in your state.
If your state does not have a requirement, you can decide how you want to handle the situation. However, the practice must be applied consistently–that is, if you permit one employee to view their records, you must allow access under the same conditions for all employees who request it. It's a best practice to keep records of when employees request and access their files.
Q: An employee reviewed her personnel file and is now asking for us to change her discipline record. I don't think the document should change because it is accurate. What should I do?
A: Many of the states that require employers to give employees access to their personnel files also require employers to allow employees to submit a written rebuttal to information they dispute. If you are in one of these states and you and the employee cannot agree to change or remove the information, you must allow the employee to submit a written statement and then keep it with the disputed information.
Q: What records should supervisors have access to?
A: Give supervisors access to records on a "need to know" basis. For example, in certain situations, supervisors may need to know an employee's performance, disciplinary, and training history. Generally, supervisors should not have access to an employee's confidential file, including information that is protected by federal, state, or local laws. Strictly control access to employee records and ensure supervisors have a legitimate job-related reason for accessing requested information.
Q: What do I do with records once I am no longer required to keep them?
A: You are permitted to dispose of them, but you must take reasonable measures to ensure the records cannot be read or reconstructed. This means you cannot simply place them in the trash. Reasonable measures may include, but are not limited to:
Burning, pulverizing, or shredding papers containing employee information;
Destroying or erasing electronic files or media containing employee information; or
Hiring a reputable document destruction contractor to properly dispose of employee records.
Develop procedures for properly disposing of employee records at the conclusion of the retention period.
Q: Can I scan employee records and store them "in the cloud?"
A: In general, recordkeeping laws typically permit employers to store employee records electronically. If you choose electronic storage, make sure that the system includes controls to protect the integrity, accuracy, and security of the records. Depending on the type of record, electronic storage may be subject to specific federal and state security rules.
Conclusion
Carefully assess which records must be kept, for how long, and where. Be mindful of federal, state, and local laws when developing and administering recordkeeping protocols.
This blog does not provide legal, financial, accounting, or tax advice. This blog provides practical information on the subject matter. The content on this blog is "as is" and carries no warranties. ADP does not warrant or guarantee the accuracy, reliability, and completeness of the content on this blog.
©2016 ADP, LLC. All Rights Reserved. RUN Powered by ADP® is a registered trademark of ADP, LLC.
This article was originally published by ADP