Past Performance Doesn't Guarantee Anything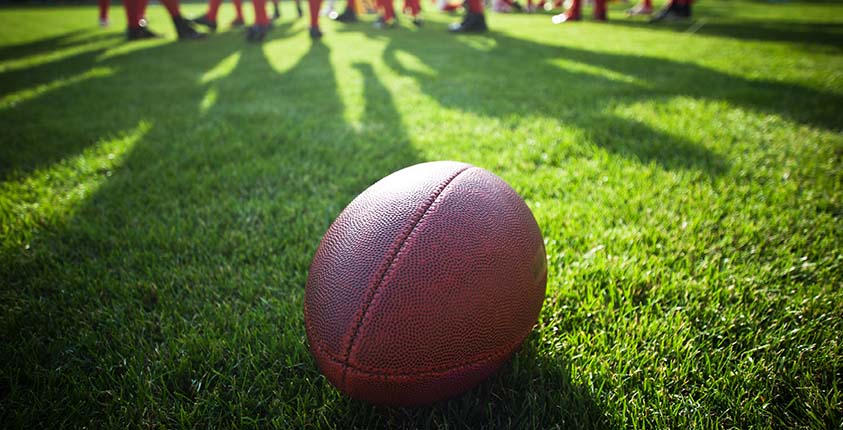 Every NFL season, we enter the year with expectations for each team. We think we know who will be good, who will be bad, and who will be in between. Then the games start.
So today, for example, we're 5 games into the 2016 season. The preseason expectations don't really matter now; it's all about how teams have actually performed. Like Bill Parcells famously said, "You are what your record says you are."
But here's the thing: a good start doesn't guarantee anything, either. Nothing you did in the last game will help you in the next. You don't get to carry over extra points from a victory to help you win in another game. A victory means you have another win in your record, and 1-0 is better than 0-1, but 1-0 does not automatically lead to 2-0.
You don't win a championship by starting the season well. You don't even earn a playoff spot by starting the season well. Obviously you'd rather start well than start badly, but we've all seen teams that started the season on fire only to collapse down the stretch. On the other hand, plenty of teams have started slowly, but gradually gotten better as the season went on and peaked just in time.
The secret to a successful football team isn't a strong start. It's a focus on always getting better and finding ways to improve. Any team that is content with its current level of performance will see other teams come by and pass them. No matter how well you've played, there are always areas you can improve; new ideas you can put in place; little things you can do to keep on getting better.
And business is no different.
No matter how successful you've been, how well a particular strategy has worked, you have to be constantly vigilant and looking for ways to improve. Maybe a new competitor comes into town. Maybe a new technology changes the game in your industry. Maybe your old marketing strategies start losing effectiveness. There's any number of things that could happen—and if you're standing still and not paying attention, you could end up watching your competitors race ahead and your business stumble. A strong start does not guarantee success in the future.
At the same time, just because your business is struggling right now doesn't mean that it's doomed to failure. Just like sports teams that start slow but get better and better, you can take action to change things in your business and turn it around.
But either way, you have to be willing to put in the hard work. You have to watch closely and take note whenever you see that something needs fixing. You have to be willing to think and try new things. You have to take action.
It isn't easy, but it's the only way. Never settle. Look for the signs, and get better every day. That's the path to lasting, sustainable success.