Overcome Obstacles Like a World Series Champion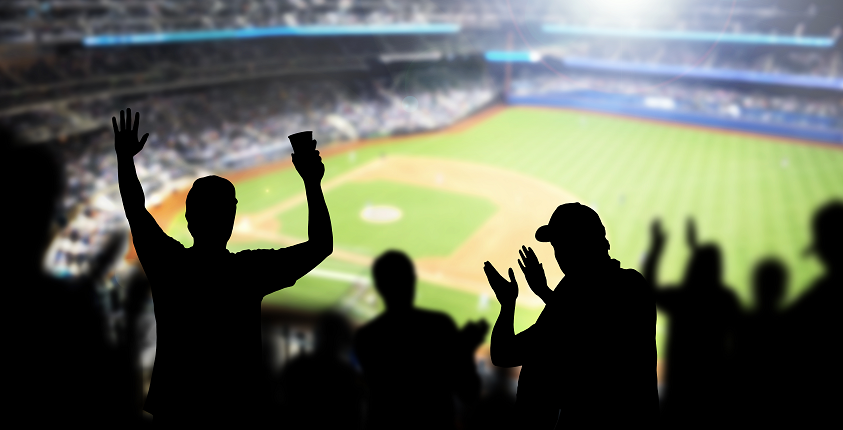 Earlier this month, our hometown Atlanta Braves won the World Series for the first time since 1995, defeating the Houston Astros in 6 games. As you might guess, our office full of Braves fans has been through the roof with excitement!
It's been a joyful way to end a long year – and for the dedicated baseball fans, to end years of waiting.
In the wake of such a triumph, we've been able to reflect on what happened, and what an inspiring story it is not only to Braves fans specifically, but to anyone who is looking to achieve success after (and while) going through struggles.
So read on for three key lessons we think you can learn from the 2021 World Series Champion Atlanta Braves!
Overcome Past Disappointments
While the Braves' championship was a bit of a surprise, it didn't come out of nowhere. The team won its division every year since 2018…only to fall short in the playoffs each time.
In 2018, they won 90 games, only to lose to the Los Angeles Dodgers. In 2019, they won 97 games, only to lose to the St. Louis Cardinals. And in the pandemic-shortened 2020 season, they made it to the National League Championship Series and were leading 3 games to 1, only to lose 3 straight games to the Dodgers and be eliminated once again.
After years of falling short, it would be easy to grow disheartened and decide that this particular core group of players was never going to get there. Teams in that situation regularly blow up the roster and go into a rebuilding mode. But instead, they gave it another shot. Past disappointments didn't matter. Running into their old nemesis the Dodgers again didn't matter. They overcame what happened before, and let this new season be a chance to get it right.
This happens all the time to entrepreneurs. You try an idea, and it doesn't work. You try something else, and it doesn't work either. After a few failures, it's easy to assume that it's never going to happen and just give up. But past failures don't mean that your next idea will fail. If you have something you believe in, give it a shot!
Overcome a Rocky Start
Things often don't start out the way we want them to. That was definitely the case for the Braves this year. After 3 playoff appearances in a row, expectations for the regular season were high again. But instead, the team started slowly. In fact, as of August 1, the team was only 52-55. A four-game winning streak finally pushed their record to 56-55 on August 6…the first time they went above .500 at any point in the season!
Thanks to that slow start, the Braves set several dubious records: only the 2nd team to win the World Series after having a losing record at the All Star break; the team with the most time spent below .500 during the season to still win the World Series; the fewest wins of any 2021 playoff team.
But the team wasn't defined by a rocky start. Most teams with a losing record that late into the season are looking to sell veteran players for young prospects, moving on from a lost season and looking ahead to next year. Not the 2021 Braves. They held onto their stars, added more players, and decided to go for it, despite their losing record.
Has that ever been you? You launch a new idea, only to find that the start isn't as smooth as you'd hoped or expected. That's when you are faced with a choice: commit and keep going, or move on to the next thing. It takes wisdom. Is the rocky start just a rocky start, but better times are ahead? Or is the rocky start a symptom of larger problems? When you combine the wisdom to know the difference with the courage to stick through it when you do commit, you can overcome early challenges.
Overcome Personnel Losses
If the early-season losses didn't have people discouraged, then everyone left wrote the Braves off on July 10. The team's record that day was 44-44, but more importantly, that was the day they lost their star player, rightfielder Ronald Acuna, Jr.
Acuna is just 23 years old, but has received MVP votes in each of his first three seasons, and was voted onto the All-Star Team this year prior to his injury. If the team was barely getting by with him, what would happen once he was gone?
Instead of falling apart, the team quickly figured out how to replace him and move forward. They traded for four different players to remake their outfield and bench. As it turned out, all four played key roles in the team's championship run, including NLCS MVP Eddie Rosario and World Series MVP Jorge Soler.
Even when you build what you believe is a winning team, there's no guarantee that it will stay together. Key people leave, and must be replaced. What happens when someone decides to leave your organization, or is forced to take a leave of absence due to serious illness?
Success is about the whole team, not any one individual, no matter how talented they may be. Who on your current team has the ability to step up and taken on a bigger role? Who could you bring in from outside to reinforce the team? Losing a person should not mean losing an entire initiative. Find the next person up, and keep moving forward!
Achieving success is never easy. Obstacles come. Disappointments happen. Sometimes we fail. But how do we respond to adversity? Do we give up? Do we hit the pause button and decide to wait until next year? Or do we push through, commit to success, and find a way to make it work?
We can learn, grow, and improve. That's the path to success.