Optimize Your Online Presence with a Strong Website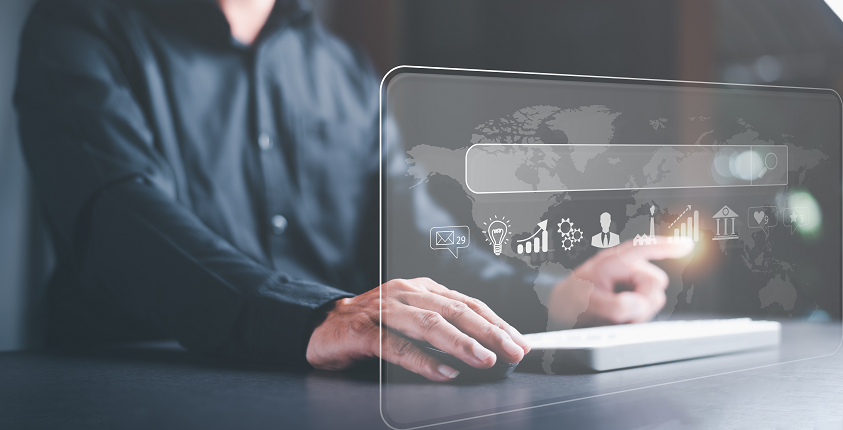 In today's digital world, having a website is a non-negotiable for small businesses. Building a site that accurately represents your business can seem overwhelming. You may be thinking about delegating the task to a third party, but you should consider taking the time to build it yourself.  
It's easier than ever to get a website off the ground with intuitive user-friendly software. Designing it yourself puts you in full creative control. Not the creative type? Use a template. Most website development tools provide templates that generate the design framework and layout for you. This makes it easy for you to insert content without having to worry about page design.  
Never built a website before? Here are some essential components to keep in mind throughout the process of building your first website:  
Focus on the design and layout. The design of your website should not only be pleasing to the eye, but easy to navigate and intuitive. Consider the psychology of color in branding and how the color scheme of your site is perceived. The font, the graphics, and the overall structure of the site should be a top priority along with the physical information being shared. Is it intuitive? Choose a template to start off strong. Having a pre-made template that already has a well-structured design is going to make it much easier to build from immediately.
Choose your visual content wisely. High quality photos are a must, so splash out a little on professional photos! Your website is live to the world; put your best foot forward and take the time to consider the images. Low quality, blurry photos don't give a great impression. If you choose to take your own photos, test them for definition, clarity, and content. Do they represent your business appropriately? Get opinions from friends, employees, and customers. This will help to solidify how people perceive the visual content of your site and whether it brings value.
Visual content can also be embedded in the form of videos and graphics. You can embed YouTube videos, or short form videos from your social media accounts.
Adding graphics to your site not only provides visual interest but can also be a way to share important updates. Add banners to relay information, such as upcoming promotions. Learn how to make your own graphics quickly and easily on platforms such as Canva and Figma. These platforms will have you turning out your own graphics in no time! Many platforms offer free basic memberships, which is often more than enough to design the graphics you need!
Make sure it's ADA and WCAG compliant. ADA is short for the Americans with Disabilities Act and WCAG is for Web Content Accessibility Guidelines. Your website needs to meet the standards for accessible design. What does that mean? It means your site should include design elements that make it accessible and inclusive to everyone's needs.
Consider the font choice and size of the text. Is it easy to read? Providing transcripts for any audio/video related content is also important for inclusivity.
You can provide audio clips for text as well. Having a speaker icon that hovers over the text will let users know that they can easily click to have the text read aloud.
There should be an appropriate contrast between background and text color on your site. Ensure that the contrast of your background and text are compliant with WCAG Guidelines by using a Contrast Checker. You will first need to find the codes of the colors you are using. Each color has an individual code assigned to it called a Hex Code. Not sure where to find the Hex Codes for your text and other visual content? You can find them on platforms such as Canva and Figma, but also by uploading text and images into websites designed to provide you with color codes. Here are some sites to assist you with finding these codes:
https://image-color-picker.com/color-picker-from-screen
https://imagecolorpicker.com/en
Once you have your color Hex Codes, check them for contrast to ensure compliance: WebAIM: Contrast Checker
Read an overview of the ADA Checklist here: https://devinedigitalmarketing.com/ada-compliance-website-design/ . The more informed you are, the better you will be at ensuring your site is meeting these important standards.
Keep the number of pages to a minimum. It's always good to streamline your site by having only the number of pages that you need. This makes your site easier to navigate and less overwhelming overall to your visitors. Depending on the type of business, five pages is common. Among the most important pages to include are:
Home
Gallery
Contact Us / Hours and Location
About
Ready to get started? We're here to help. Our Website Builder is designed to be intuitive for first time builders and experts alike! Each template is easily customizable for you to integrate your own branding colors, photos, videos and more.
We offer free web hosting and free subdomain, making it effortless for you to save costs to get your website off the ground! All this and more included in our Grow Membership!