Now Is the Time to Start Your Business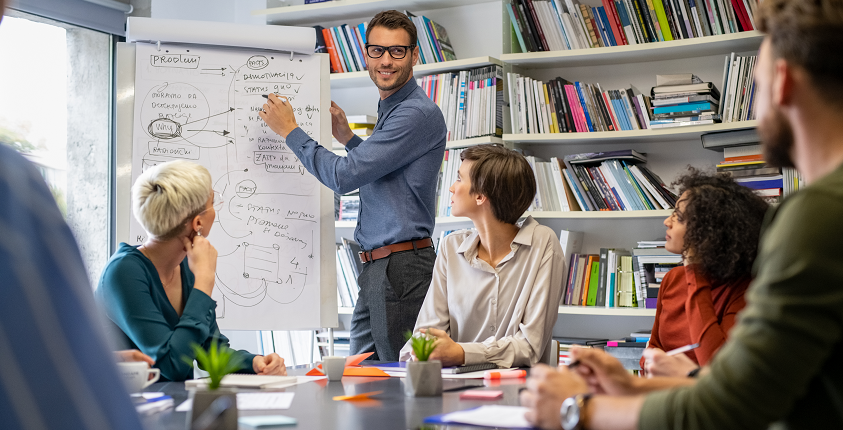 In May 2021, the U.S. Census Bureau released data detailing seasonally adjusted business application and formation statistics for the month of April 2021.
Business applications for tax IDs, also known as employer identification numbers (EINs), had seen 487,939 filings. This is an increase of 8.9% compared to March 2021.
An increase in tax ID filings can fulfill a number of necessary actions for a small business. You can use an EIN, for example, to hire employees or open a business bank account. However, the filing is chiefly used when forming an LLC or corporation. This ties in with data collected about employer business formations by the U.S. Census Bureau. Projected business formations within four quarters for April 2021 were at 34,593, an increase of 4.7 percent compared to March 2021.
Essentially, this data is revealing that small business formation, and the act of incorporating a business, is increasing throughout the United States. If you were ever curious about when is the time to start your business, now is that time.
What else does one need to start a business aside from incorporating as a business entity, like forming an LLC or corporation, or obtaining their tax ID? Let's review the shortlist of other assets that will allow you to start a business.
Trademark
Your business likely has a unique name, logo, design, slogan, or tagline associated with the business. This is your trademark. It differentiates your business from its competitors and shows the world how unique it is.
Protect your trademark with a trademark registration. Conduct a name search prior to filing to ensure that the mark is available and is not pending registration with another business. If the trademark is available, complete a filing form and pay an application fee to register it. This will ensure that you, the owner, have exclusive rights to the mark and nobody else may be allowed to infringe upon it.
Registered Agent
A third-party registered agent acts as the point of contact between the business and the state. The registered agent receives important documents on behalf of the business and organizes the materials. Then they submit the documents to the business owner in a timely and confidential manner.
While entrepreneurs may act as their own RA, it is often recommended that they work alongside a third-party organization or individual. Remember, however, that the RA must have a physical street address and must be a resident of the state and needs to be available for service of process during general business hours (usually Monday through Friday between 8 AM until 5 PM).
Business Licenses/Permits
Depending on the type of business you run, and its location (which may include city, county, and state) you may need to obtain a business license that allows you to operate the business. These licenses will vary, so reach out to your local Secretary of State to determine which are applicable to your small business and its needs.
Maintaining Compliance
Once a small business is up and running, it will need to fulfill a series of internal and external requirements to stay in compliance.
For example, if you form an LLC you will need to draft an operating agreement for the business. Your company may also need to fulfill certain requirements at the state and federal level to remain in good standing, such as filing annual reports and paying franchise tax fees. It is critical to prioritize staying in good compliance to ensure your business is not penalized or falls into bad standing or involuntary dissolution.
Business Plan
A business plan is not a legal requirement for starting a business. However, it is a helpful document to guide your company to the path for success.
Think of a business plan as a blueprint for the company. Drafting one allows you to create a foundation that the business is built upon. You may choose to write a longer, more detailed document, which is known as a traditional business plan, or pick a lean startup plan for a page that discusses the startup's value proposition and how the business is able to solve problems for its audience.
Business Website
Amid COVID-19, small businesses discovered the importance and lasting value that comes with having a small business website.
An official website increases the visibility of your business. Customers now have an easier time in searching for and finding you. Using relevant keywords also helps to increase your site's ranking, allowing it to rise to the top in search engines.
It's also a great space to engage with your customer base. Questions may be immediately answered through a website, and you may share positive reviews, ratings, and media mentions of your business within the same space. It's a win for customers—and for long-term business success.
You've got all of the necessary assets you need to start, and successfully run, a small business. Onward!