Why You Need a Work Ethic Like Belichick and Saban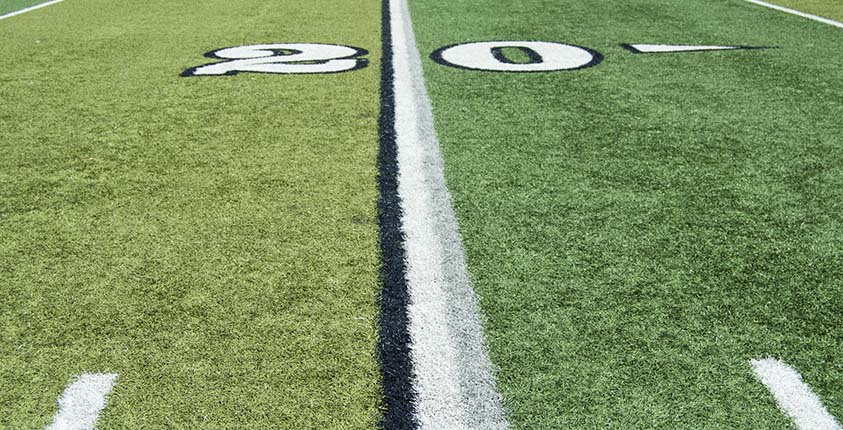 If you're a football fan like me, than you're living in maybe the most remarkable time in our sport's history. With apologies to icons of past eras like Vince Lombardi, Paul Brown, and Bear Bryant, we are witnessing the greatest football coaches of all time in both the NFL and college football. Bill Belichick and Nick Saban are doing the impossible. As the head coaches for the New England Patriots and the Alabama Crimson Tide, their records are impeccable.
In this year's Super Bowl, Belichick and his Patriots had the biggest comeback in the history of sport. They were down 28-3, and it was the Super Bowl—the biggest stage, the most intense competition imaginable. According to the pundits, the Falcons had a 99.6% chance of winning the game when they were up 28-3 in the third quarter. It was over. But the Patriots came back. Nothing like this has ever happened in football!
And that win is just another exclamation point on the most incredible NFL coaching career: 5 Super Bowl wins as a head coach, 2 more Super Bowl wins as defensive coordinator for the New York Giants under Bill Parcells (who, for as great as he was, never did win a Super Bowl without Belichick by his side!), 11 AFC Championship Game appearances, 14 AFC East division championships, and 15 seasons with 10+ wins. All that just since joining the Patriots in 2000—and he's showing no signs of slowing down.
Saban's domination at the college level might be even more impressive. He's won 5 National Championships, finished in the top 10 for 9 straight seasons, and won the SEC (the toughest conference in college football) 7 times! He's done it at multiple schools, with all the roster changes that come with the college game year after year.
Alabama lost in the final second (literally!) to the Clemson Tigers in this year's Championship Game, but the Crimson Tide are the only team to make the College Football Playoff in every year it's existed, and he has his team in contention every single year. There are 128 schools eligible for the playoffs—for one team to so completely dominate against so many competitors is unheard of.
So why am I telling you this? It's not just because I like talking about football. We all learn great lessons from sports because there's a winner and a loser every game. There's nothing in between. There are no excuses. In life, it's not so clear-cut most of the time. But in sports, we can see as things turn on a dime, and we can see with perfect clarity the way that specific decisions and strategies work or don't work. Then we can apply those lessons to our own lives, where the results of our decisions aren't always obvious and can take a long time to become clear.
I've been thinking about Belichick and Saban a lot lately, because I see so much they have in common. It's not just that they are both tremendous coaches—it's the way they do things. And if these two are doing something and getting the results they're getting, then maybe you and I ought to pay attention!
Right now I want to talk about just one of the commonalities these two iconic leaders share: an unbelievable work ethic.
The day after the Super Bowl, when everyone was focused on celebrating this incredible victory, Belichick had a different spin: "As great as today is, in all honesty we're five weeks behind in [preparing for] the 2017 season." He's already looking ahead to the next year! And at the Patriots' Super Bowl Parade in Boston, he took the microphone and chanted, "No Days Off. No Days Off," over and over again.
Nick Saban has become a very good friend of mine because we have houses on Lake Burton in North Georgia. We talk about everything, and I can assure you that after this year's championship game, he was right back to work. He wasn't leading any chants, but "No Days Off" certainly describes his outlook, too. He was right back on the trail recruiting and planning for the next season. In fact, he brought in probably the best recruiting class he's ever had, and that's saying something! You can be sure his team will be in the hunt yet again.
Both Belichick and Saban are relentless workers. They never feel like they have it all figured out, and they are always pushing the envelope of creativity and change, discovering better ways to train their players, coach their players, select their players, and do everything they have to do to win football games. They pay attention to every detail; there is nothing too small for them. When I look at them, I see that the "secret" to their success is that even though they're no smarter than a lot of smart people, no one can outwork them. They overlook nothing, and they keep that work ethic up every day of the year.
All of the most successful people I've known, in sports, business, politics, and everything else, they have a real work ethic. They want to make stuff happen. They get things done. In fact, they even get bored with things staying the same! Look at Steve Jobs and what he did at Apple. His work ethic and zest for creating new products and services and software made Apple into the greatest technology company in the world.
So many people are looking for a silver bullet. "Learn the secret so success!" "Change your life overnight!" I suggest that when you hear people saying those things, run the other direction as fast as you can. The great leaders never think they've got it; there is no one thing. It's about a great work ethic and pushing the envelope of how to get better every day.
For the most successful people, there are No Days Off. Even when you're on vacation, your mind is thinking. It's a relentless search for perfection. There may only be one Bill Belichick and one Nick Saban, but their example can make a difference for all of us.