Multi-Screen Marketing for Small Businesses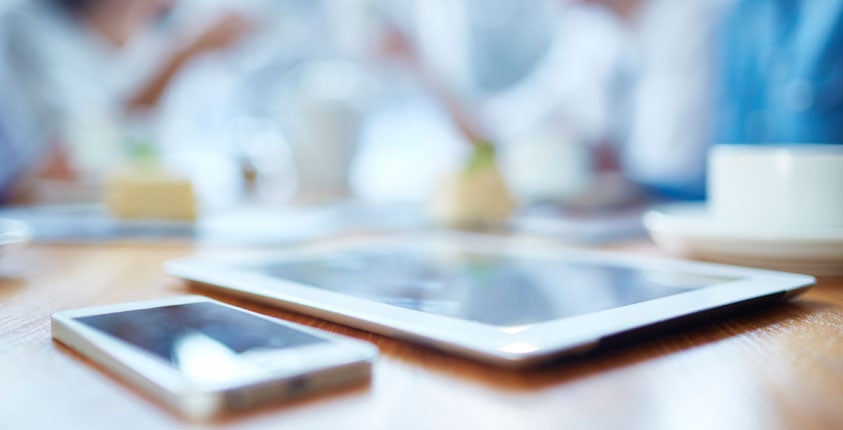 Google rolled out a major update recently, and the biggest change was how it treats mobile-friendly sites. 48% of Google's traffic comes from mobile devices, but these users spend only 1/3 of the time on the site that desktop users to. In an effort to accommodate the growing number of mobile users, Google is going to start weighing how mobile-friendly a site is when calculating search engine rank. So what does this all mean for small businesses? Well, if you aren't already, you need to start marketing to mobile users—just make sure you don't do so at the expense of other platforms.
Optimize for Mobile and Desktop
People don't use their computers and their smartphones in the same way. Mobile users prefer to access the internet through apps, and consume information very differently—reading an 800 word post can be tedious on a mobile screen but a breeze on a standard computer. You should thus consider creating a mobile version of your site and blog that presents information in a way that's easy to digest. Make good use of bullet points, bigger headlines, and short, concise sentences. You can then pack your normal site full of the informative, well-written content Google also loves to see.
Need a mobile-friendly website?
Get responsive design with our website builder.
Learn More
Identify How Mobile Users Engage with Your Company
How do most mobile users interact with your business? Do they actually go to your site, or do they just interact with your social profiles? The answers to those questions should define how they use mobile to market your business. Chances are good that most of the people who interact with your brand online will do so through social media. In our case, most of the mobile users we've seen engage with us through Twitter, so we optimize our Twitter feed accordingly. That means using eye-catching visuals in both our tweets and our ads.
Use One Platform to Prop Up the Other
Like I mentioned above, most users aren't going to use only mobile or desktop—they'll probably be on both. So it's important to use one to prop up the other. We don't get many mobile-based orders; by and large, people use our normal website when they decide to buy something. But we do know we reach mobile users through social media, and that a lot of mobile users research companies on their phone. Reaching that target demo, and showing we have an active, informative online presence does a lot to create trust in our brand. On the flip side, we try to feature infographics and use eye-catching stock images on our blog and in our standard marketing so any tweets or posts plugging those links look good.
The most important thing to remember about multi-screen marketing is that it isn't PC vs mobile. Most people use both, just for different reasons. Mobile users don't spend as much time online, and don't want to read blocks of tiny text, so big, attention-grabbing visuals and designs are important. But trimming down your site that much will not look as good to, or meet the demands of, the desktop user, so you need a version of your site with a bit more information and detail. As long as you optimize your online presence for both mobile and desktop users, one will feed into the other, and your business should attract more traffic and customers.
This article was originally published by SmallBizClub
[latest_posts header="More Marketing Topics" limit="" category="8″]