It's a Marathon, Not a Sprint, When It Comes to Small Business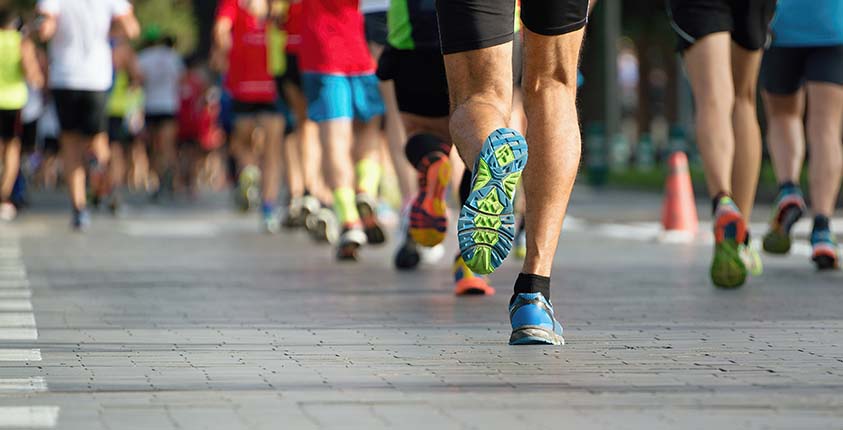 The first Sunday in November can only mean one thing: it's the day of the TCS New York City Marathon event. Whether you run or not, you can't help but watch the race and cheer on its participants. This year, I was excited to see Shalane Flanagan win the marathon — by one whole minute! — and to hear her story about what the win meant to her. Flanagan revealed that she had been dreaming of this moment since childhood. Ultimately, her secret to success boiled down to patience and hard work. She spent years training for the marathon and even after experiencing a stress fracture that put some of her training on hold, she remained patient and kept her eyes on the prize. It was inspiring and refreshing to hear and witness!
Lately, I've been thinking about the ever-evolving nature of small business. Our society is steeped in instant gratification. We are becoming accustomed to getting lots of attention and likes for everything we do on social media which translates to our professional world. Entrepreneurs create businesses that they are passionate about, but also want to see receive overnight success. They want the business to take off immediately with nonstop sales, positive word of mouth on and offline, and receive the attention of the press and investors.
In short, what is happening is that some businesses are being built for a sprint, not a marathon. And it needs to be the other way around.
Why should it be the other way around? A sprint is faster. A sprint means you get to the finish line first. But in business, a sprint can be more harmful than helpful. Think about it. Running a sprint with a small business means rushing your way through all of your strategic plans. You might miss some important details that training for a marathon would have taken care of otherwise. It also affects your team. Pushing them to their limit day in and day out without any room to rest or prep can cause them to become exhausted and burn out.
Finally, it affects your business. Sprints aren't long-term based. There's a finish line within sight and your goal is to get there. The future beyond that line? It's just a couple more sprints — more of the same thing. If you ran your business like a sprint, you'd become short-sighted. Sure, you want to keep the sales up, customer feedback strong, and media attention frequent but how will you keep doing that? What's your strategy?
Flanagan's win teaches entrepreneurs that running a small business should be done in the manner of running a marathon. Before the marathon, you exercise extensively to ensure that every part of your body is in shape to last during the race. In business, this is like writing up an objective business plan. You want to tackle every aspect thoroughly from the market analysis to your executive summary.
When you're actually off to the races at the marathon, you're in it for the long haul and will keep going until you make it to the end. The same thing goes for being in business! Once you've incorporated and opened your doors to the world, you're officially on the map. All of your marathon training has taught you that no matter how tired you might get along the way, you cannot throw in the towel. In marathons and in business, you are living your dream and bringing it to life. Keep working hard, stay patient, and don't give up. Great things await ahead of you — you're on the right track to success!