Laziness and Apathy are Customer Service Killers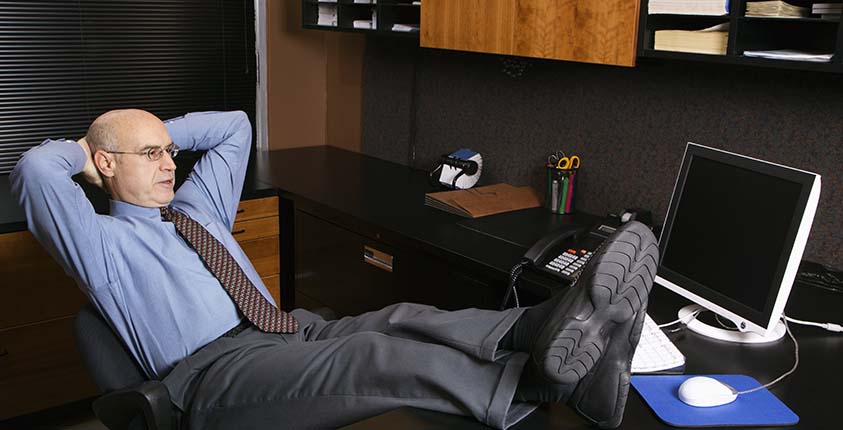 I write about amazing customer service experiences that I encounter so others can learn from them. And bad customer experiences can be learning experiences as well—they are examples of what not to do. Two bad experiences recently highlighted the fact that some people refuse to be flexible because that's not the easy way out. Such laziness is a customer service killer!
I stopped in a coffee shop for a quick dinner while in Las Vegas for a speech. I decided to try the "Prime Rib Special" for $11.95. The price was reasonable and it looked good—salad, prime rib, and a potato. I asked the hostess who was seating me if I could substitute a vegetable for the potato, but she said no, that's the special. Somewhat disappointed, I sat down at the table.
Trying to be healthy, I decided to skip the potato anyway, and told the server as much when he came to take my order. To my surprise, he asked if I would like to substitute a vegetable or other side dish. I told him what the hostess had said, and he told me, "She doesn't know. This is only her second day."
The next day I was on my way home and would have to catch a connecting flight on the way. It seemed as if the first flight would arrive with time enough for me to catch an earlier connecting flight than planned. At the airport, I approached the counter and asked the agent on duty if there were seats on the earlier flight. He said there were seats available, so I asked to be put on standby for the flight. (And, as a frequent flier, there is no charge to standby on same-day flights.) He said that it wasn't possible, that it would be too tight a connection. Experience told me that wasn't the case, but I didn't argue.
I happened to notice that the agent left his post a few minutes later and a new agent came on duty. She seemed to have a friendly demeanor, so I decided to ask her the same question about the earlier flight. Without hesitation, she put me on the standby list.
In both the restaurant and the airport, I asked the same question of two people, and received two completely different answers—literally just minutes apart. Why would this happen?
In the restaurant, the hostess simply made an assumption, or made up her own rule, because it was easier than taking the time to ask someone else, like a server or a manager. There was no effort involved in simply telling me that the special was salad, beef, and a potato. She didn't take the extra step on behalf of the customer.
At the airport, I call it laziness or apathy—the first counter agent simply didn't want to take the time (a moment, at that) to help a passenger. It didn't matter to him if I was a seasoned flier or a "rookie," or for that matter, whether I had an urgent reason for requesting the earlier flight. His replacement was the total opposite. Thanks to her willing assistance, when I landed in the connecting city I had already cleared the waiting list and had a ticket waiting. I told the gate agent what had occurred, and she simply shook her head and told me she was sorry.
Most people in front-line customer service jobs want to work hard, be helpful, and take care of the customer. No matter what the reason behind bad incidents such as the two examples here, the really bad thing is that they can create a negative impression for the business. The customer experience is lost.
Laziness and apathy have no place in creating amazing customer service.
Want to grow your business?
Become a GoSmallBiz member today!
Get Started Now
Originally published by SmallBizClub