Keeping Customers After Losing a Sales Rep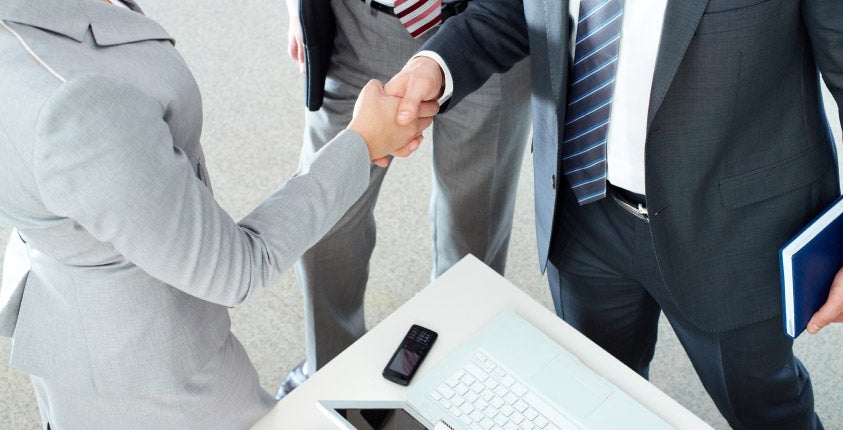 When you run a business, things are going to change. It's inevitable. Your products and services, technology, and even your marketing strategies and personnel will all change over time. But one of the biggest challenges you will face in the midst of these evolutions is finding ways to retain customers when you lose a sales rep.
Losing a sales rep is such a challenge because your customers' primary relationship is probably not with you, the owner, but with the individual sales rep they've been working with. Their loyalty is to the sales rep, and not necessarily to your business. This means that retaining customers can be difficult at times when you lose one of these sales reps. But if you work hard, you can lessen the severity of this problem and keep your business running smoothly without too many bumps in the road.
Replace the Rep
Although many companies think it's important to step back and strategize when they lose a sales rep, this only means they lose time. Jump immediately to action! You need to fill the empty position with a comparable sales rep as soon as you possibly can. You should have been collecting resumes from salespeople all along, people interested in working with your company who you just didn't have any openings for. Now is the time to go through those and find a possible replacement, someone who can step in quickly and capably. Another alternative is to evaluate the employees you already have and identify anyone who would be able to step up and move into the vacant position. When you promote from within, it has a good effect on employee morale and can be very good for your business. Decide which of these paths is better for your business quickly.
Take an Active Role
Keeping the customers belonging to your former salesperson requires direct action on the part of the owner or manager, too. The clients' relationship in the past was with the sales rep, but you need to make that a relationship with your company. Meet with the most important clients face to face, and take the time to speak personally over the phone with all the rest.
Related: What is the Cost of Employee Turnover?
Make sure to discuss your business and how you can improve your service with the client. Put a positive spin on the loss of your sales rep, and emphasize your commitment to always finding better ways to do things. Communicate that each client is important to your business, and let them know that you personally care and are involved by giving them access to communicate directly with you, the decision maker.
This is easier if you've had personal communications with the client in the past, and things are easier in general if your customers have contact with multiple people at your company. If all of their communication has always gone through one channel, losing the sales rep can be a struggle, but when the individual salesperson is only one of many contacts, it's less of a change when that person leaves.
Continue to speak with clients during the transitional period as your new replacement rep gets going, to show that you mean what you say about taking care of customers. When you take the opportunity to strengthen relationships after the loss of a sales rep, it can turn a challenging time into a firm commitment between the customer and your company.
Related: Building Customer Relationships
Have you ever dealt with this? What were some of the strategies you employed?
Want to grow your business?
Become a GoSmallBiz member today!
Get Started Now