Is Customer Service Getting Worse?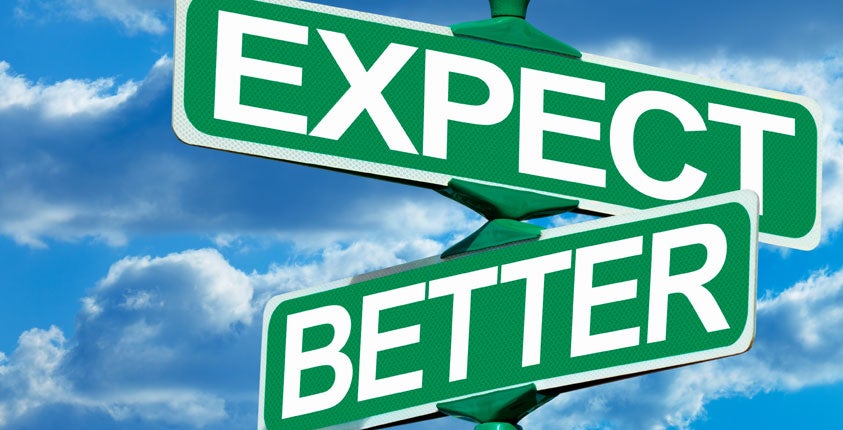 There seems to be a disconnect in the perception of customer service. While many companies boast about their great customer service and use it as a marketing point, surveys that are being returned indicate that customers believe service is worse than last year. W.P. Carey School of Business at Arizona State University found that customer problems increased to 50% in 2013, up from 45% in 2011 and 32% in 1976.
However, Barak Eilam, the CEO of NICE, a technology company focused on customer experience solutions, has a different take on the situation. At the recent NICE Interactions conference in Las Vegas he shared a profound statement with the audience:
"Customer service isn't getting worse. Customer service is getting harder."
I definitely agree, and here's why. Customers expect more than ever before when it comes to customer service. The best companies are setting the benchmarks—and not just in their own industries, but across the board. Top performers such as Apple, Amazon, Zappos, Ace Hardware, Ritz-Carlton, and Nordstrom deliver good customer service on a consistent basis, and they are proud of it and they let it be known. Therefore, consumers know what good customer service looks like, and as a result, they expect the same level of service from other companies as well.
So where does this leave companies that aren't quite so customer-focused? If they want to compete and succeed, they have to raise the bar and deliver a better customer experience. And that's a good thing—for customers and for business.
Looking to improve your customer service?
Solve problems and communicate better with the GoSmallBiz CRM.
Learn More
But where does a company begin to meet—or even exceed—the customer's higher expectations? It starts with knowledge and observation. Take time to identify the typical customer's journey. Chart all of the main touch-points or front-line interactions. These touch-points could be considered as links in a chain. Remember, a chain is only as strong as its weakest link, so strengthen any weak links to eliminate problems and customer complaints. Identify the strong links as well and find ways to make them even stronger.
And at the same time, look further into the company and find out what is going on behind the scenes. The systems and people behind the scenes must support the front-line interactions. The type of support that the front line receives affects the customer experience, and you want to ensure it is a positive ripple effect.
There are some companies that aren't good at delivering customer service for a simple lack of effort or concern. But what about the ones that try, yet still fail? Are they getting worse, or is it that the situation around them has changed? The bar has been raised, and customers now expect more. Customer service is getting harder.
[latest_posts header="Recent Posts" limit="" category="18″]