Inspiring Yourself to Action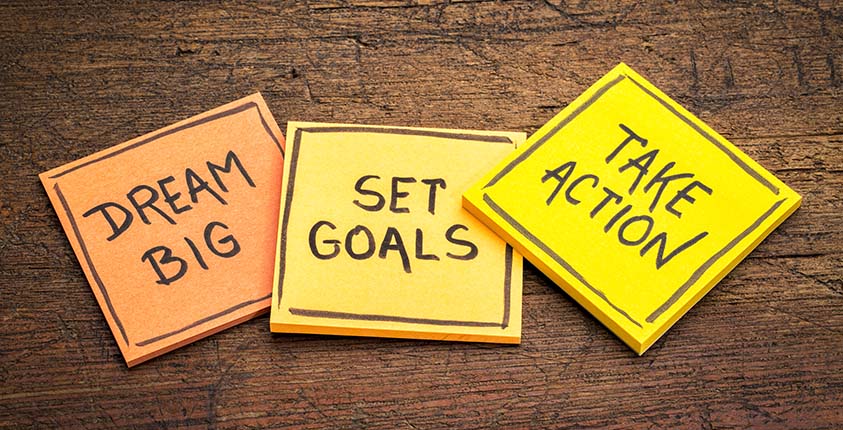 Earlier this week, I stumbled upon a lecture delivered by the "Father of the American Nuclear Navy," Admiral H. G. Rickover. The lecture, delivered in September 1982, was titled "Thoughts on Man's Purpose in Life."
In its entirety, the Admiral's views on life, and the guiding principles he lived by, really struck a chord with me. In my nearly 20-year professional career, I've had the opportunity to work for three dramatically different organizations, start and continue to operate my own company, and lead a variety of diverse teams. In that time, I've had my fair share of difficulties in working with people who fail to initiate action without first being asked to do so. Despite my best attempts of encouragement, coaching, empowerment, and support, the vast majority of employees, partners, and vendors―no matter their title or position―are reluctant to take action without being directed, or given permission first.
With that in mind, you'll understand why the Admiral's words resonated so strongly with me.
In one passage of his speech, Rickover said, "Man's work begins with his job; his profession. But having a vocation means more than punching a time clock. It means guarding against banality, ineptitude, incompetence, and mediocrity. A man should strive to become a locus of excellence."  
I read further.
"We should value the faculty of knowing what we ought to do and having the will to do it.  Knowing is easy; it is the doing that is difficult. The critical issue is not what we know, but what we do with what we know. The great end of life is not knowledge, but action!"
In his "Man in the Arena" statement, Theodore Roosevelt captured this concept beautifully when said:
"It is not the critic who counts; not the man who points out how the strong man stumbles, or where the doer of deeds could have done them better. The credit belongs to the man who is actually in the arena, whose face is marred by dust and sweat and blood; who strives valiantly; who errs, who comes short again and again, because there is no effort without error and shortcoming; but who does actually strive to do the deeds; who knows great enthusiasms, the great devotions; who spends himself in a worthy cause; who at the best knows in the end the triumph of high achievement, and who at the worst, if he fails, at least fails while daring greatly, so that his place shall never be with those cold and timid souls who neither know victory nor defeat."
Powerful words by two extraordinary men.
While these passages personally resonated within me and inspired me to push even harder in my life's work, the question still remains: How do you teach someone to live a life of action? Unfortunately, I haven't figured out the answer to that question just yet.
That said, in all the wisdom shared by Admiral Rickover, I believe the answer starts on a very personal level… with courage. As the Admiral explained, "To have courage means to pursue your goals and to satisfy your responsibilities, even though others may stand in the way and success seems like a dream. It takes courage to stand and fight for what you believe is right. And the fight never ends. You have to start it over again each morning as the sun rises."