[Infographic] Which Social Network Influences Buyers the Most?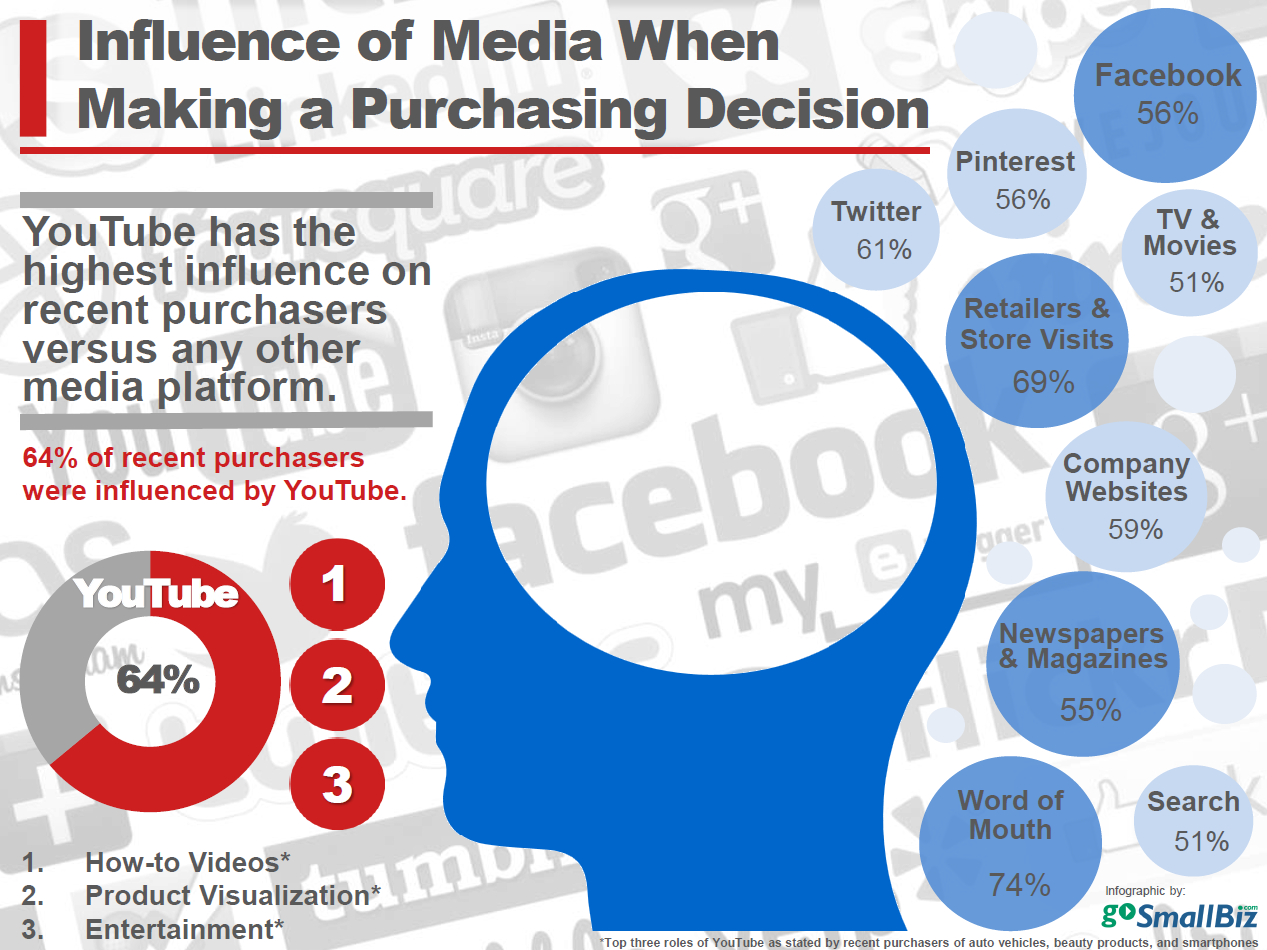 Pop quiz: What social media platform has the most influence on consumers as they make purchase decisions?
What's your guess? Facebook, with its billions of likes and massive user base? Twitter, with its immediacy and concise messaging? Maybe Pinterest, with its emphasis on the visual?
The answer (if the title didn't give it away) is YouTube. According to a study by Ogilvy, TNS, and Google, 64 percent of recent purchasers cited YouTube as influencing their decision. For comparison, 61 percent named Twitter and Facebook and Pinterest were each named by 56 percent. The study took place over 6 months, and surveyed consumers who made purchases of auto vehicles, beauty products, or smartphones—2,458 people in all.
So why did YouTube's results come out so strong in this survey? What the researchers found is that YouTube matches best with the desire of customers, which is for experience and purpose. Brands that effectively use YouTube can get customers emotionally invested in what they're watching, and get them to feel like they really have experienced what the company has to offer because they can watch it in action—more than simply reading about it or even looking at a picture. YouTube videos "generate an emotional experience of ownership."
Take a look at this infographic to compare how other media platforms influenced consumers, and what kind of content on YouTube had the most impact.
[latest_posts header="More From Our Marketing Department" limit="10″ category="8″]