How to Push Through Doubt When Starting a Business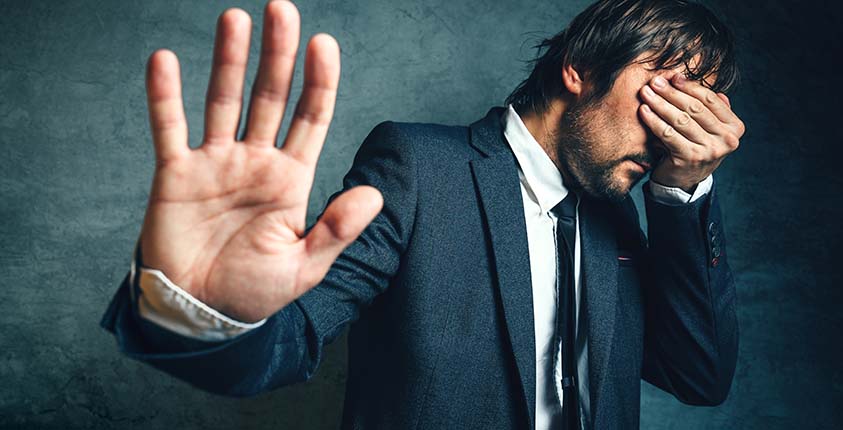 Optimism keeps growing with small business owners. The overall index is up +136, according to the latest quarterly Wells Fargo/Gallup Small Business Index survey conducted in Q3 of 2019. It's a slight uptick from Q2, which was at +129. However, all upticks that are on the up and up are measures of owners' present and future optimism when it comes to small business.
In spite of this rise in optimism, news headlines remain consistent about challenges facing startups. Small businesses often struggle to hire talent in competitive job markets, maintain steady cash flow, and find and keep customers. When faced with this many challenges, how can entrepreneurs keep that optimism going and not fall victim to doubting their every move?
Refer back to your business plan.
Remember the business plan you drafted when you first started the business? It's a document that's almost impossible to forget, depending on the format you chose or the plan. Entrepreneurs may draft either a traditional business plan, spanning upwards to 30-40 pages detailing the ins and outs of their startup. Or, they may write up a one-page version, known as a lean startup plan.
When in doubt, revisit your business plan. Review goals you set for your business. How are you progressing forward with them? Has anything significant changed that needs to be updated, such as the launch of a popular new product or a new revenue stream? Make revisions to your business plan accordingly, and utilize the document as a blueprint to keep your company on track.
Meet up with your mentor.
Did you have a mentor that walked you through starting your business, or offered guidance at any point during the startup process? Take a moment to reconnect with them again. Ask your mentor out for coffee and use the time to catch up with one another's lives.
Then, be transparent in admitting you may have doubts about certain aspects of the company. Chances are, your mentor may have had similar doubts of their own as an entrepreneur. They will be able to provide you with advice and tips on what to do next, or refer you to helpful resources that can better assist you and your needs.
Surround yourself with a strong support system.
Hope allows a startup to soar. A lack of hope causes companies to crumble, and entrepreneurs to question why they even got into business. They may wonder if they are crazy to chase a dream when seemingly nobody around them is doing it.
The reality is that there are so many entrepreneurs out there fighting the good fight to pursue their passions and change the world for the better. It's critical that entrepreneurs surround themselves with strong support systems. These systems may include family members, spouses or significant others, and friends. Even loyal customers may be considered part of that support system! Each one believes in your business and wants to champion its success. These individuals will be able to cheer you on through the ouch spots. They'll be there through the ups and downs to give you pep talks in order to keep going and reaching your dreams.