How to Keep the Office Movin' and Shakin' During Slow Times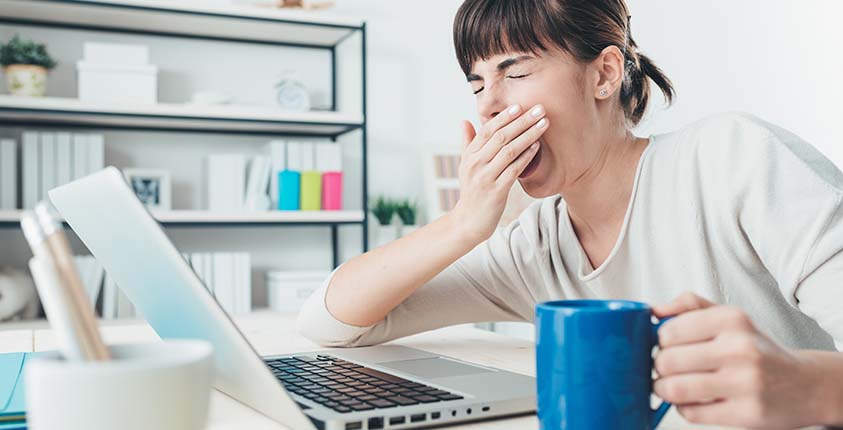 One of the best ways to gain one more customer is to keep your employees happy: your people who deal directly with the people. And sometimes, sales get slow and morale begins to droop. Or it goes the opposite, and everyone is go-go-go and can't stop for a break with so much on their plates to address (tax season anyone?).
Here are three suggestions to keep everyone in the office enthusiastic in those less-than-exciting times of the year:
Go on group outings. I like to surprise the office with periodic impromptu 'field trips.' On these field trips, our Director of Operations and I come out and announce "Field trip! Field trip time!" and we all quit what we're currently working on and take a quick walk to one of the close coffee shops or fro-yo establishments in the area. This is great for team building as everyone socializes during the walk over, plus a bit of fresh air mixed with a snack does the work-day good.
Have a candy bowl. I know this can seem like such a small thing and just another little bother to the business budget, but a mutual candy bowl for everyone in the office to share can do wonders. Sometimes a sugar high is all an employee needs to get from 2 to 5. I've also seen many a quality conversation take place at the candy bowl; out with the water cooler, in with the candy!
Team meeting winners. Holding a team meeting on the floor from time to time is crucial in order to check up on how each department has been doing and if there's any new or exciting news on their end to report on. Something I have found beneficial at these team meetings is to have each manager of his/her department select a 'top team member' to celebrate at the meeting. The winner of course receives a Starbucks gift card or (something we're partial to in our office) a lotto scratcher. A little incentive and the excitement of competition can really pump employees up.
Implement these three suggestions and you (and your customers) will be sure to see a little pep in your employees' steps!