How to Hear the Customer Out in Three Easy Steps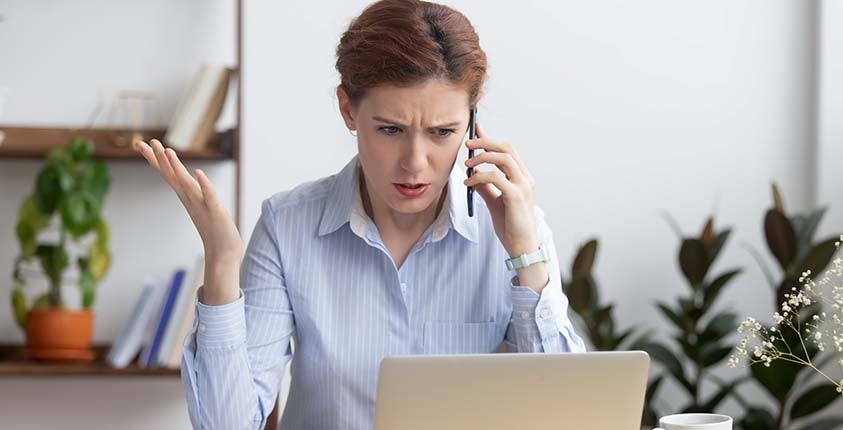 There are some customers that just want to be heard. We all know the type—they aren't so much upset with your company as they just want your company to hear them out. In fact, these types of customers are typically easier to handle than customers who are truly upset at your company.
You can tell the difference between the two by the way in which they present a problem. Normally, if a customer feels something went wrong in a transaction, they just want to fix the problem and move on. But customers who want to be heard don't just want to fix the problem, they want to talk about the problem; they want to feel like they're affecting your company.
Here are three ways to hear these people out and make sure they leave your business as happy customers!
Address the big problems personally.
It says a lot about your company when the CEO personally reaches out and contacts an unsatisfied customer. Obviously no CEO has time for this on a regular basis, but use your discretion and talk to those who will simply no longer speak to any customer service representatives. Encourage your customer service employees to let you know about customers that are especially challenging. As the CEO, you want every customer as happy as possible, so what better way to show that than by handling some of the more difficult customers yourself.
Make yourself available.
Once your email has been handed over to an unhappy customer, make yourself available to speak with said customer. I've answered emails for special cases like this at 10:00 pm before. Even the unhappy customer commented on how impressive it was that we were still so attentive after hours. We do this because we truly care about their experience, and want to fix things—not just sweep them under the rug. Make yourself available, and your customers will see that, too.
Thank them for their feedback.
Lastly, as we mentioned above, these customers want to be heard because they want to feel as though they've affected your business. That's why it's so important to end every conversation of this nature with a "Thank you for your feedback." And then, along the way, make sure to really listen so that at the end of the encounter you can truthfully implement their feedback. The goal is to minimize unhappy customers, hearing them out is the best way to do just that.
This article was originally published by SmallBizClub