How to Form an LLC in Virginia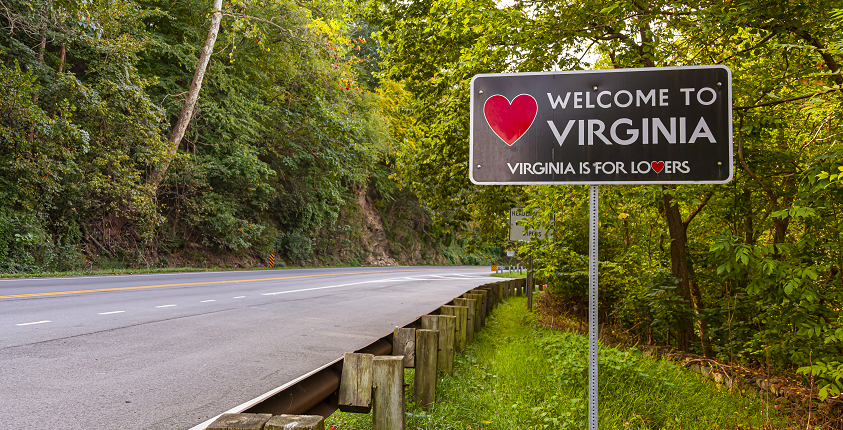 Did you know there were more than 100,000 new business applications filed in Virginia last year? More and more Virginians are starting their own businesses, as that number was a 21% increase in applications from the previous year.
If you're part of this growing number of entrepreneurs in Virginia, you may be considering an LLC for your business's formal entity. An LLC gives your company its own identity. Rather than merely being an asset of yours, the business is perceived as its own entity.
Creating an LLC is not only a way to advance your company, but also a way to help protect you as an individual as well. Keep reading to learn more about how to form an LLC in Virginia.
What Does LLC Mean?
An LLC is a limited liability company that is flexible and easy to establish. Many new and small businesses choose to form an LLC because of the tax benefits. LLCs are not taxed like corporations because profits and losses are reported on individual tax returns.
If it's a sole proprietorship (you are the only owner) you report the profits and losses on your tax returns. If it's a partnership, you and your partners share the profits and losses and report your portion on your individual return.
LLCs also limit your personal liability for any debts the company incurs. If something goes wrong or the business goes under, your personal finances are not at risk and you are not liable for the debts of the company.
How to Form an LLC
Creating an LLC for your company is important to protect yourself and your assets. You can create this entity in just a few simple steps, keep reading to learn more!
Name Your LLC
You must outwardly brand yourself as an LLC. This makes it easily apparent to prospective clients and partners that you are protected through an LLC. That is why your name must have the phrase "limited liability company" or "LLC" in it.
The proposed name is put forth for submission and can be potentially rejected. Rejection would primarily take place on the grounds of clarity or searchability. These names should not be easily mistaken for government entities or too similar to another state-registered LLC or limited partnership.
Appoint Your Virginia Registered Agent
Your registered agent is an entity that is responsible for your legal documentation and government correspondence. The registered agent will serve as the point of contact and be responsible for important legal documents, such as tax forms and lawsuits.
This entity must be a resident of the state of Virginia. They can be elected from within your ranks to assume this position.
File Articles of Organization
In order to register your organization as an LLC, you will need to file Form LLC1011 with the State Corporation Commission. This application can be submitted online or by mail.
This official document is a great opportunity for you to formalize many of your business operations and decide how your organization will be managed. Member management is when most of the company's members are able to play an active role in day-to-day operations. If you are a large organization you may seek to be manager-managed, rather than member-managed.
Opt Into an Operating Agreement
This document is not mandatory. However, an operating agreement outlines the ownership and operating procedures of your LLC. This agreement formalizes your operations to reduce potential internal conflict.
This document is designed for internal use. Virginia does not require that it get submitted to your state-based file, however, it does encourage a document such as this for internal organization. Official filing such as this helps to make your business more resilient to disruptive tension.
Acquire Your Virginia LLC EIN
Your EIN is your Employer Identification Number. This is an identification code assigned by the IRS to get used for tax purposes. This number allows your company to operate as an individual entity.
EINs permit you to open a business bank account, file and manage state and federal taxes, and hire employees. If you already have an EIN attached to your corporation you need to renew this when you are filing for LLC status.
Apply for Your LLC Today
Now that you know how to form an LLC, you can finally take the leap to start your own business. If this process seems a bit overwhelming to you, you can also opt to hire a service to handle it all for you. That's where we come in! GoSmallBiz makes it easy to form your LLC in Virginia.
For just $199, the pros at GoSmallBiz will handle every step of the process for you. Once your LLC is formed, the Go Membership Plan also includes annual report filing, 15-minute consultation with a tax pro, and access to a library of forms and templates you might need.
So let's get started with your new Virginia business entity today!