How to Form an LLC in Pennsylvania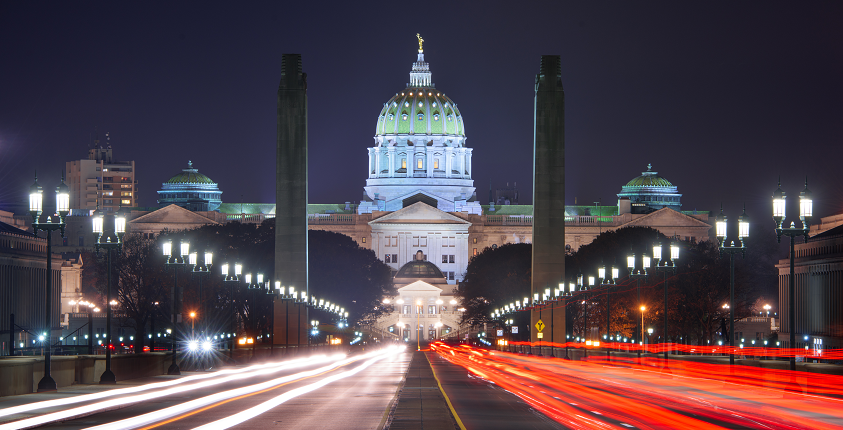 Are you one of the nearly one million small businesses in Pennsylvania? If you haven't done so already, now is the perfect time to create your business entity. Making your business a limited liability company allows you to protect your assets. You will no longer be legally tethered to your business and will be no longer personally liable for its actions.
You can further legitimize your company by creating an LLC. Keep reading to learn what an LLC is and how to form an LLC in Pennsylvania.
What Does LLC Mean?
An LLC, meaning limited liability company, is the most common form of small business in America. While sole proprietorships and partnerships offer simplicity, LLCs offer two advantages.
If you've started looking into forming a business, you might have heard of double taxation. Corporations pay taxes on their income, and the recipients of the profits then pay taxes on the income they make from the corporation. Participants in an LLC only pay individual taxes, just like in a partnership or sole proprietorship.
An LLC also does exactly what it says it does: limit your liability. Despite the income passing through to you as an individual, the company's debts stay with the company. If the company folds, an investment fails, or something else goes wrong, you have a lot of protections.
How to Form an LLC
How to get an LLC varies based on each state, so here is a guide to navigating the Pennsylvania filing process. If you are a business owner, it is important to protect yourself and your assets by creating an LLC. If you are interested in filing for your LLC, just follow these simple steps.
Name Your LLC
The first step in filing for an LLC is to publish your company's name. The most important attribute of a filing is having a unique name that fits the mandatory curriculum. It is required that LLCs have "Limited Liability Company" or "LLC" in their name.
There are several other regulations you must follow when it comes to finalizing your name. You must ensure that this is an easily distinguishable name so that it is not confused with another state-registered LLC. Also, it must be clear that it is not a government-based entity.
Choose a Registered Office
As an LLC, you are required to submit the address of your registered office. This is a location for all legal mail to be redirected. This address must be in the state of Pennsylvania and cannot be a P.O. Box.
Get Your LLC EIN
The final piece of paperwork you must file for is your EIN. This identification number allows the IRS to look at your LLC as a separate entity for taxes.
As a financial entity, your business can have a bank file taxes and hire employees. This identification number makes it possible for a business to exist separate from its owner. Even if you already have an EIN, you must renew this identifier when you seek LLC status.
Costs
Your limited liability corporation filing is relatively inexpensive. This protects you from being charged as an individual in the case of a lawsuit.
In contrast to the millions of dollars you could be sued for as an individual, you can keep your assets separate with the $125.00 filing fee.
Pennsylvania also requires that all LLCs file a decennial report with the Department of State every ten years. The fee for this report is $70.00.
File For Your LLC
Now you know how to form an LLC in Pennsylvania. Becoming an LLC helps protect you and your assets.
Think this sounds like a bit too much to handle? That's where we come in. Join our Go Membership Plan. It cuts out the paperwork and legalese, helping you form your LLC fast and stress-free. For just $199 plus state and federal filing fees, our experienced team will manage all the paperwork to set up your business's legal entity. We've formed more than 1 million businesses across all 50 U.S. states over the last 20 years, so your business is in good hands.
And not only will we help you with the initial LLC formation, but your membership also includes annual report filing, stock certificates, a library of common business & legal forms, and operating agreement templates, plus a 15-minute consultation with a tax professional to discuss tax implications for your business.