How to Form an LLC in North Carolina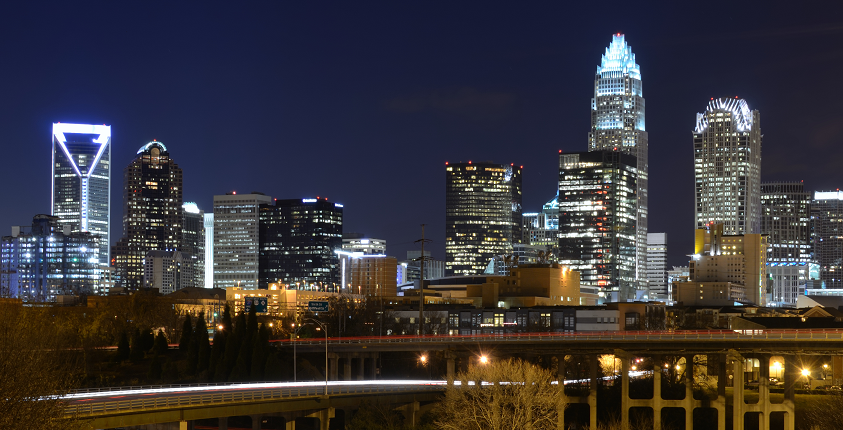 North Carolina is a great state to form an LLC.
In 2018, over $2.9 billion in investments went to small businesses through the Community Reinvestment Act. And as a state that boasts nearly one million small businesses, that money has gone far to improving the state's economy.
Why Form an LLC?
Limited Liability Companies, or LLCs, are among the most common forms of small businesses. The reason people choose LLCs over sole proprietorships or partnerships is that it has two major advantages.
LLCs are not taxed like corporations, or even at the entity level. Instead, members will share the profits and losses on individual tax forms. This will be taxed individually as if it were a sole proprietorship (if it's just you) or a partnership (if there are multiple members).
The other reason is in the title, limited liability. Your personal liability for the debts and other liabilities of the company is protected in the event of a lawsuit, so you are personally protected in the event something goes wrong. It's only the company that will be liable.
Unsure how to start an LLC in the Tar Heel state? This article will cover all you need to know about how to form an LLC in North Carolina.
How to Form an LLC in North Carolina
Ready to start a Limited Liability Company (LLC)? Your first step is perhaps the most obvious step. Create a name for your LLC!
Choose a Name for Your LLC
It's required that to start an LLC in North Caroline you must have a unique name. To confirm your name is unique, you can search through the NC Secretary of State's online portal and make sure there are none that match.
In addition to the name being Unique, it's required by North Carolina law that the name includes some form of "LLC." Your options are:
LLC
L.L.C.
Limited Liability Company
To ensure your LLC's name remains yours, it's advised to file a state or federal trademark.
Name reservations will be on your Application to Reserve a Business Entity Name. Your only option is to file via mail and the fee is $30.
Appoint a Registered Agent
A registered agent is an individual or business entity responsible for accepting legal documentation on behalf of the LLC.
To here are three main requirements to being a registered agent.
Have an NC address
Be an NC resident
Have the authorization to conduct business in NC
Your registered agent will remain with you for the life of your LLC but can be changed or amended later.
North Carolina LLC Filing Requirements
In NC you must formally file Articles of Organization with the Secretary of State's Business Registration Division. To do so, your Articles of Organization need to include:
The LLC's name
The LLC's address
The LLC's email address
The phone number of the main office/location for the LLC (if applicable)
The address and name of the LLC's Registered Agent
The name and address of every person signing the Articles
The date of the Articles (relevant for future filings)
The signature of the LLC's organizer or key representative
Unlike the name registration process, these Articles may be submitted online or via mail for a filing fee of $125. An operating agreement is not required for these Articles.
Obtaining an EIN and Business Licenses
Getting an Employer Identification Number (EIN) is required if your LLC has more than one member. Even if you are a single LLC, it can be advantageous to gain one to be taxed as a corporation.
Further, you may be required to obtain additional business licenses, depending on your LLC.
Annual Report Filings
Regardless of if you are a domestic or foreign LLC in North Carolina, you're required to file annual reports to the NC Secretary of State. They are due on or before the anniversary of the LLC's initial formation.
If the LLC forms after April 15 in a given year, the first annual report is not due until the following year. Fees are $202 online, and $200 via postal mail.
Form Your New LLC Today
Now you know how to form an LLC in North Carolina. However, if it's too much to take in, we can help.
Join our Go Membership Plan. Built with new business owners in mind, it's a hassle-free service that will manage the LLC formation legal work. We're here to help you focus on launching your business.
For just $199 plus state and federal filing fees, our experienced team will manage all the paperwork to set up your business's legal entity. We've formed more than 1 million businesses across all 50 U.S. states over the last 20 years, so your business is in good hands.
And not only will we help you with the initial LLC formation, but your membership also includes annual report filing, stock certificates, a library of common business & legal forms, and operating agreement templates, plus a 15-minute consultation with a tax professional to discuss tax implications for your business.