How to Form an LLC in New Jersey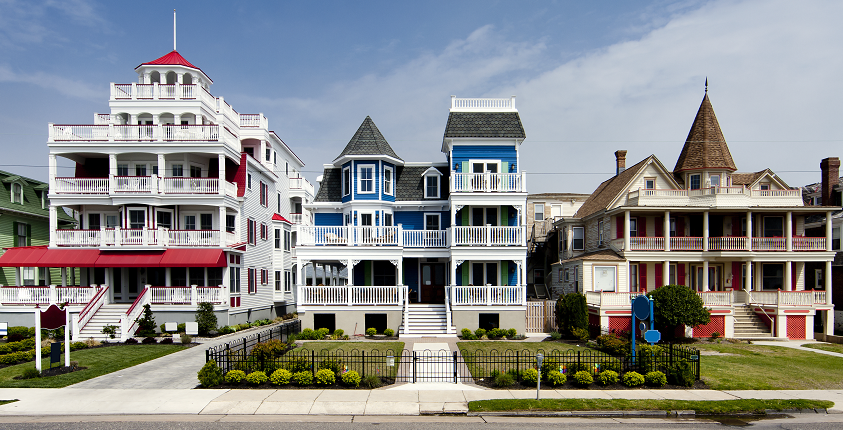 Do you have a great idea for a business in New Jersey? Now is the perfect time to start!
Nearly half of all New Jersey workers are employed by small businesses, and more than 130,000 new business applications were filed in the state in 2020.
Are you ready to start your business? Have you already started your business, but need to form your legal entity? Keep reading for tips to form an LLC in New Jersey!
Why Form an LLC?
Limited Liability Companies, or LLCs, are among the most common forms of small businesses. The reason people choose LLCs over sole proprietorships or partnerships is that it has two major advantages.
LLCs are not taxed like corporations, or even at the entity level. Instead, members will share the profits and losses on individual tax forms. This will be taxed individually as if it were a sole proprietorship (if it's just you) or a partnership (if there are multiple members).
The other reason is in the title, limited liability. Your personal liability for the debts and other liabilities of the company is protected in the event of a lawsuit, so you are personally protected in the event something goes wrong. It's only the company that will be liable.
If you've chosen the LLC as the right fit for your company, then let's talk about how to get started!
New Jersey LLC Formation
1. A Name
When it comes to your business, you'll need to start by choosing a name. One of the NJ LLC filing requirements is to add LLC to the end of your business name.
2. Agents Needed
You must also appoint someone who will be the main contact for the LLC, your registered agent. This is for the individual to receive communications such as tax papers, legal documents, and any government correspondence.
This registered agent must also have a physical and mailing address in New Jersey. This is because the LLC is being filed in the state.
3. Records Filing
In New Jersey, the Department of Treasury, Division of Revenue, and Enterprise services require the agent to file paperwork on behalf of the business. The purpose of this is to know the intent of the business and hold them to state laws.
This form can be filled out online. To prepare, you must have the name of the LLC, business purpose, dissolution date if applicable, name and address of the LLC agent, and finally, some signatures.
Forming an LLC in New Jersey is going to require you to spend some money. The filing fee is $125, and if you choose to have your business name on hold so no one else would take it, then you also would pay a $50 holding fee.
4. Optional Operations Agreement
Although the state of New Jersey does not require this step, it is highly recommended. This document will lay out how the business will run as well as assigned roles.
It also shows who will be managing the business by adding on the responsibilities of the staff members. This proves that it is a business and not something else.
5. Taxes
Depending on your business, there may be additional things you must do to achieve the LLC documentation.
If there is more than one member, you'll need an EIN number. Again, this is specific to the business and the IRS.
Depending on what kind of business you are running, you may need additional licenses, certifications, and registrations. A local business license may be needed from the city or county.
State tax registration is needed no matter what. Once your business is up and running, you'll need to fill out this form. This allows for the business to legally operate in the state of New Jersey.
6. Don't Forget the Annual Report
The NJ LLC annual fee is filed each year in the same month that the business was established. This continues to allow the business to run as needed. This is a $50 fee.
Form Your New Jersey LLC
GoSmallBiz makes it easy to form your LLC in New Jersey with our Go Membership Plan! For just $199 plus state and federal filing fees, our experienced team will manage all the paperwork to set up your business's legal entity. We've formed more than 1 million businesses across all 50 U.S. states over the last 20 years, so your business is in good hands.
And not only will we help you with the initial LLC formation, but your membership also includes annual report filing, stock certificates, a library of common business & legal forms, and operating agreement templates, plus a 15-minute consultation with a tax professional to discuss tax implications for your business.