How to Form an LLC in Maryland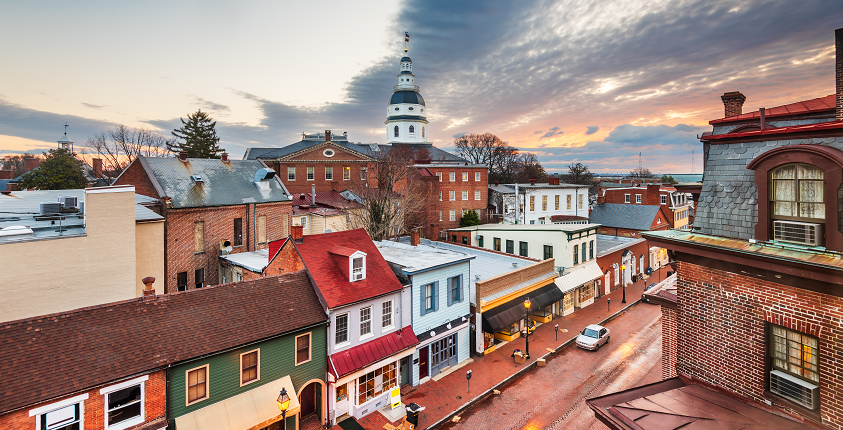 Over 1 million people are employed by small businesses in Maryland. This is over 50% of the total number of employees in the state. Small businesses are booming and are greatly contributing to the economy in Maryland.
If you're considering starting your own small business, you may want to form an LLC. An LLC has both tax and liability benefits to you and your business partners if you have them. Before jumping into the process, though, read on for our guide on how to form an LLC.
Why Choose an LLC?
A limited liability company, or LLC, is one of the most common business structures. There are two significant benefits to forming an LLC. First, when you form an LLC, you are taxed as an individual rather than a corporation. You report income and losses on your personal tax returns and if you have business partners, you all split the income and losses, which is beneficial to you at tax time.
The other benefit is the "limited liability" part of the title. Limited liability means that if a personal injury happens at your business or your business goes bankrupt, you are not personally responsible. Instead, only the business is held liable.
How to Form an LLC in Maryland
Choose a Name
The first step in forming your LLC is to choose a name. Before you do this, make sure that there is no other registered business in your state with the same, or similar, name by doing a business entity search. Your name must include the title "limited liability company" or its abbreviation (LLC or L.L.C.).
Identify a Resident Agent
A resident agent is a person or entity in the state of Maryland that you designate to be the point of contact for all legal-related matters. You can identify yourself as the resident agent, but it's not encouraged. Rather, choose someone else to receive any business correspondence on behalf of your LLC.
File Articles of Organization
Once you have your name selected and identify your resident agent, you must file articles of organization with the state. This form requires your LLC name, the purpose of formation, address, etc. You must also pay a filing fee to officially register your LLC. You can file the articles of the organization in person, by mail, or online.
Create an Operating Agreement
Like most states, Maryland doesn't require you to have an operating agreement, but it's wise to have one despite this. Your operating agreement will include the specific operating structure of your company, ownership, how profits and losses are distributed, etc.
Apply for an EIN
An EIN, or employer identification number, is assigned by the IRS and is used for tax purposes. You need an EIN if you are going to hire any employees, open a business bank account, file taxes, etc.
Ready to Form Your LLC?
Now that you know how to form an LLC in Maryland, you should be able to make your business official. However, if you would rather focus on other aspects of creating your business, let GoSmallBiz handle the LLC process for you.
For just $199, the pros at GoSmallBiz will handle every step of the process for you. Once your LLC is formed, the Go Membership Plan also includes annual report filing, 15-minute consultation with a tax pro, and access to a library of forms and templates you might need.
So let's get started with your new Maryland LLC today!