How to Form an LLC in Illinois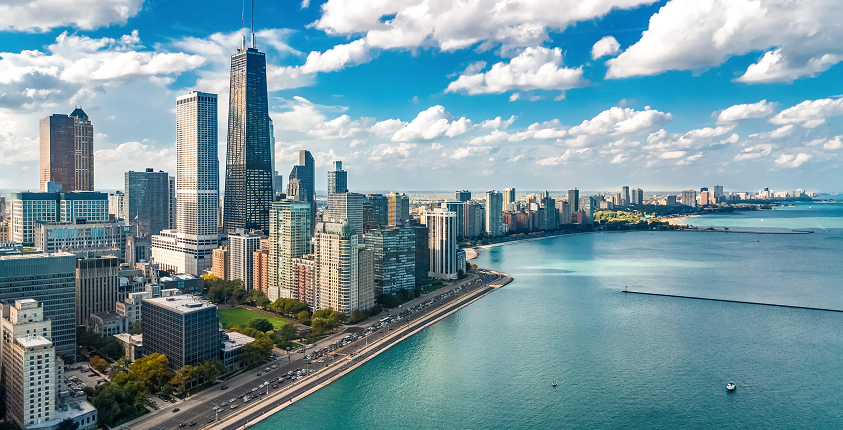 More than 99.5% of Illinois businesses are small businesses. Businesses like these make up nearly half of all employment in the state.
If you're here, you're looking for information on how to form an LLC. Maybe you've got your business all planned out, or maybe you're trying to get a sense of where to start.
Either way, we're here to help!
Why Form an LLC?
An LLC, meaning limited liability company, is the most common form of small business in America. While sole proprietorships and partnerships offer simplicity, LLCs offer two advantages.
If you've started looking into forming a business, you might have heard of double taxation. Corporations pay taxes on their income, and the recipients of the profits then pay taxes on the income they make from the corporation. Participants in an LLC only pay individual taxes, just like in a partnership or sole proprietorship.
An LLC also does exactly what it says it does: limit your liability. Despite the income passing through to you as an individual, the company's debts stay with the company. If the company folds, an investment fails, or something else goes wrong, you have a lot of protections.
Step by Step: How to Form an LLC
Name Your LLC
Before you can start a business, you'll need a name. This name can't infringe any existing trademarks or copyrights, nor can it be the same as someone else's, so you'll want to have a few backups.
Choose a name that illustrates your purpose clearly and stands out from the crowd. You cannot use a name that suggests your LLC is a corporation. It cannot be unclear to other entities what is an LLC is and what another type of business entity.
Contact Information
Someone somewhere, usually you, needs to be able to accept legal documents for your company. You will need a place of business and a registered agent.
These can be your home and you, but they don't have to be. They will be a matter of public record, though, so make your decisions with that in mind.
People Involved
You'll need a list of members of your LLC. If a non-member manages your LLC, you'll also need to provide information on that person.
Formation Date
Most LLCs start when they are approved by the Secretary of State and last indefinitely. You will need to note that if you want a different setup, such as starting during the next new year or ending in five years.
Submit Articles of Organization
An LLC's articles of organization set out the terms under which it will operate. You file these with the Secretary of State and will include all the information listed above.
Get an Employer Identification Number
An Employer Identification Number (EIN) separates your LLC from you for tax purposes. You will have to get this from the IRS.
Draft an Operating Agreement
An operating agreement sets out how the LLC will work and must be signed by all members. You should have an operating agreement regardless of the number of members.
Even if you otherwise understand how to form an LLC, the agreement should be drafted by professionals. A good agreement takes time and skill to craft.
Go Register a Business in Illinois
Now you know how to form an LLC in Illinois. Becoming an LLC helps protect you and your assets.
Think this sounds like a bit too much to handle? That's where we come in. Join our Go Membership Plan. It cuts out the paperwork and legalese, helping you form your LLC fast and stress-free. For just $199 plus state and federal filing fees, our experienced team will manage all the paperwork to set up your business's legal entity. We've formed more than 1 million businesses across all 50 U.S. states over the last 20 years, so your business is in good hands.
And not only will we help you with the initial LLC formation, but your membership also includes annual report filing, stock certificates, a library of common business & legal forms, and operating agreement templates, plus a 15-minute consultation with a tax professional to discuss tax implications for your business.