How to Form an LLC in Georgia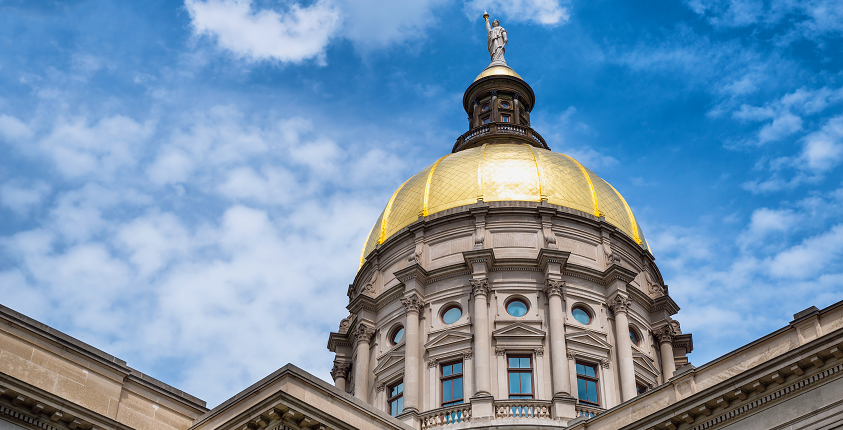 Are you looking to start an LLC in Georgia? This is a great state to run a business in and registering your LLC is a simple process.
You want to make sure that you follow the process correctly and that you can start your business as soon as possible.
Why Form an LLC?
Limited Liability Companies, or LLCs, are among the most common forms of small businesses. The reason people choose LLCs over sole proprietorships or partnerships is that it has two major advantages.
LLCs are not taxed like corporations, or even at the entity level. Instead, members will share the profits and losses on individual tax forms. This will be taxed individually as if it were a sole proprietorship (if it's just you) or a partnership (if there are multiple members).
The other reason is in the title, limited liability. Your personal liability for the debts and other liabilities of the company is protected in the event of a lawsuit, so you are personally protected in the event something goes wrong. It's only the company that will be liable.
If you've chosen the LLC as the right fit for your company, then let's talk about how to get started!
Georgia LLC Formation
Choose Your Name
The first step is to choose a name for your Georgia LLC. You should create a shortlist of names, as your first choice might not always be available.
You want to make sure that your name doesn't violate any trademark or copyright infringement as well. Take your time to choose a great name that will make your LLC stand out.
Find Your Registered Agent
The next step is to find a registered agent for your LLC. This is the person who can accept legal documents on your company's behalf.
You can be the registered agent for your LLC if you choose. Otherwise, you can assign this responsibility to another owner. You can also hire a registered agent company to handle these tasks.
The registered agent's name and address become public information once your LLC gets formed.
Required Forms
The next step revolves around submitting the required forms to create your LLC.
For starting an LLC in Georgia, you'll have to complete the following forms:
You'll have to pay a filing fee of $100 if you file your application online. If you file by mail, you'll have to pay a filing fee of $110. If you pay via check, it should be payable to the Georgia Secretary of State.
If you file via mail, you'll have to include two hard copies of the Articles of Organization. You have to include one hard copy of the Transmittal Form.
Additional Documents
The final step is to provide the additional documents required by the State of Georgia.
You'll have to prepare an LLC Operating Agreement. This is kept with you and it details how your LLC will operate. You'll also have to apply for a Federal Tax ID (EIN) for your business.
Depending on the type of business you register, you might also have to apply for permits and/or licenses.
Once your business is registered, you'll also have to file an Annual Report. In this document, you'll have to provide a summary of your LLC's income and activity.
The documentation process is one of the most strenuous parts of forming your LLC. If you're planning to start an LLC in Georgia, get started now!
Start Your LLC in Georgia
Now you know the basic steps to start an LLC in Georgia.
GoSmallBiz makes it easy to form your LLC in Georgia, with our Go Membership Plan! For just $199 plus state and federal filing fees, our experienced team will manage all the paperwork to set up your business's legal entity. We've formed more than 1 million businesses across all 50 U.S. states over the last 20 years, so your business is in good hands.
And not only will we help you with the initial LLC formation, but your membership also includes annual report filing, stock certificates, a library of common business & legal forms, and operating agreement templates, plus a 15-minute consultation with a tax professional to discuss tax implications for your business.