How to Form an LLC in Connecticut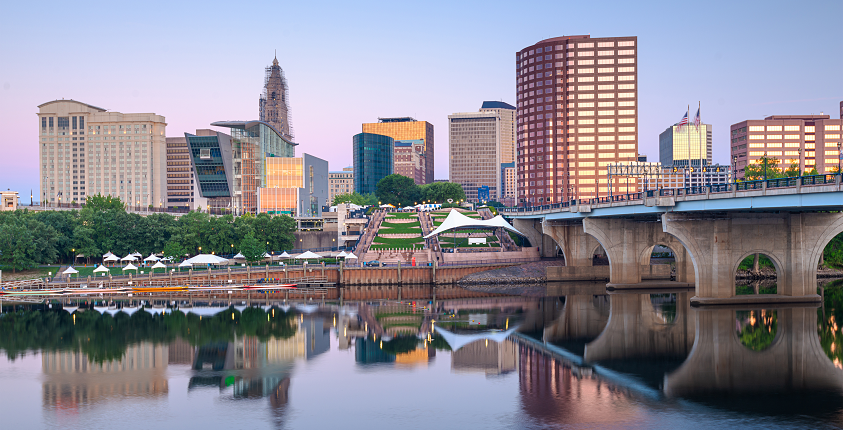 Almost 50% of all Connecticut employees work for small businesses. Hence why it's no surprise that the Provisions State provides for its local and small businesses.
Thinking about becoming one of these businesses? An LLC is a great way to protect yourself by forming a company.
Unsure how to form an LLC? This article will cover all you need to know on the topic.
Why Form an LLC?
Limited Liability Companies, or LLCs, are among the most common forms of small businesses. The reason people choose LLCs over sole proprietorships or partnerships is that it has two major advantages.
LLCs are not taxed like corporations, or even at the entity level. Instead, members will share the profits and losses on individual tax forms. This will be taxed individually as if it were a sole proprietorship (if it's just you) or a partnership (if there are multiple members).
The other reason is in the title, limited liability. Your personal liability for the debts and other liabilities of the company is protected in the event of a lawsuit, so you are personally protected in the event something goes wrong. It's only the company that will be liable.
If you've chosen the LLC as the right fit for your company, then let's talk about how to get started!
How to Form an LLC in Connecticut
How to Pick a Name for Your LLC
To form an LLC in Connecticut, you need a unique name that includes one of three variations of "LLC" at the end. These include:
LLC
L.L.C.
Limited Liability Company
To confirm your name is unique, you'll need to peruse the Connecticut Secretary of State's database for businesses. Simply search your desired name and see if it matches.
If not, there's a good chance your name is unique and will work for your LLC.
You must then request to reserve the name, by filing an application with the Connecticut Secretary of State. You must submit the application via mail for a $60 fee.
Appoint Your Registered Agent
A Registered Agent is an individual or business entity with an in-state address. They must be registered to do business in Connecticut. Their responsibility is to:
Receive legal documents on your LLC's behalf
Accept both registration renewal notices and tax notices for your LLC
In certain circumstances, a foreign business entity that has obtained a certificate of authority, allowing them to do business in CT, is acceptable as a registered Agent.
Filing for a Certificate of Organization in CT
You can file for a Certificate of Organization to form an LLC in CT online or through postal mail. To do so, you must include an Articles of Organization.
The Articles must include:
The LLC's name
The LLC's address and e-mail address
The name and address of the LLC organizer
The name and address of at least one manager or member, if applicable
The manager/organizer's signature
The one-time filing fee is $120. You are not required to have an operating agreement to form an LLC in Connecticut, detailing how the LLC will operate. Connecticut LLC laws will govern your LLC otherwise.
Get an EIN and Necessary Business Licenses
Different business licenses may be required depending on the type of LLC you are forming.
You most likely are required to get an EIN (an Employer Identification Number). This is issued by the federal government to identify your LLC as a corporation, rather than a sole proprietorship, for tax purposes.
If you have employees or an LLC with more than one member you are required by law to apply for an EIN.
Go Register a Business in CT
Now you know how to form an LLC in Connecticut. Becoming an LLC helps protect you and your assets.
Think this sounds like a bit too much to handle? That's where we come in. Join our Go Membership Plan. It cuts out the paperwork and legalese, helping you form your LLC fast and stress-free. For just $199 plus state and federal filing fees, our experienced team will manage all the paperwork to set up your business's legal entity. We've formed more than 1 million businesses across all 50 U.S. states over the last 20 years, so your business is in good hands.
And not only will we help you with the initial LLC formation, but your membership also includes annual report filing, stock certificates, a library of common business & legal forms, and operating agreement templates, plus a 15-minute consultation with a tax professional to discuss tax implications for your business.