How to Form an LLC in Arizona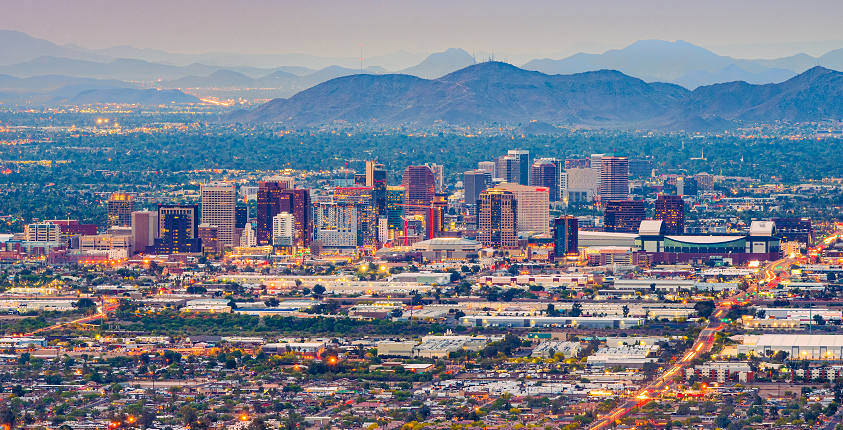 Are you thinking about starting a new business in Arizona? Or maybe you've already started, and want to create your legal entity? Now is the perfect time to form an LLC!
Arizona has one of the fastest growing economies in the country, and more than 89,000 business applications were filed in the state in 2020.
Is now the right time for you? Read on to learn why and how to form an LLC in the state of Arizona!
Why Form an LLC?
Limited Liability Companies, or LLCs, are among the most common forms of small businesses. The reason people choose LLCs over sole proprietorships or partnerships is that it has two major advantages.
LLCs are not taxed like corporations, or even at the entity level. Instead, members will share the profits and losses on individual tax forms. This will be taxed individually as if it were a sole proprietorship (if it's just you) or a partnership (if there are multiple members).
The other reason is in the title, limited liability. Your personal liability for the debts and other liabilities of the company is protected in the event of a lawsuit, so you are personally protected in the event something goes wrong. It's only the company that will be liable.
If you've chosen the LLC as the right fit for your company, then let's talk about how to get started!
How to Form Your Arizona LLC
1. Choosing a Name
If you haven't already, you'll need to think of a name for your business. Arizona's LLC filing requirement is to add LLC at the end of your business name.
When you register a business in Arizona there are two different types of LLCs. A professional limited liability company must file with the abbreviations of PLC or PLLC at the name of the name. This helps the state distinguish between the two entities.
2. Statutory Agent
You must appoint someone to be the main contact for the business. If this is not you, you should have all of the information on the potential agent, including their "okay" to appoint them.
This individual must have a physical and mailing address in the state of Arizona. This is how the business will receive correspondence with the government, tax forms, and licensing.
3. Filing Articles
Arizona's LLC filing requirements for new LLC holders require additional information to become legal. These requirements vary from state to state.
First, you will need to check a box that says whether you are a normal LLC or a professional LLC. Then, you'll need to add the name of the business.
The name and address of the statutory agent is also needed. The business address must be disclosed. You must also decide if the business is going to be member-managed or manager-managed.
Finally, the organizer needs to sign the document. This will cost $50 to file, and if you need it expedited, it will be an additional $35.
4. Operating Agreement
This agreement is not required by the state of Arizona, but it is recommended. This outlines how the LLC will be run, who the managers are, and how it will be managed.
There are online agreements which you may download from the state of Arizona's website. You'll have an outline that the LLC can follow.
5. Requirements of Publication
This is not required in the counties of Maricopa and Pima. However, within 60 days of filing your initial paperwork to become an LLC, you must also publish in a newspaper or public circulation about the business.
This must state where the business is located and what the business offers. This is in publication for at least three issues or publications.
6. Tax and Agreements
Finally, you will have to comply with all state regulations. This includes filing taxes, obtaining a business license, and an EIN.
This EIN number is unique to your business, and it is connected to the IRS. Therefore, for completing this step, there is no fee required.
Form Your LLC Today
GoSmallBiz makes it easy to form your LLC in Arizona with our Go Membership Plan! For just $199 plus state and federal filing fees, our experienced team will manage all the paperwork to set up your business's legal entity. We've formed more than 1 million businesses across all 50 U.S. states over the last 20 years, so your business is in good hands.
And not only will we help you with the initial LLC formation, but your membership also includes annual report filing, stock certificates, a library of common business & legal forms, and operating agreement templates, plus a 15-minute consultation with a tax professional to discuss tax implications for your business.