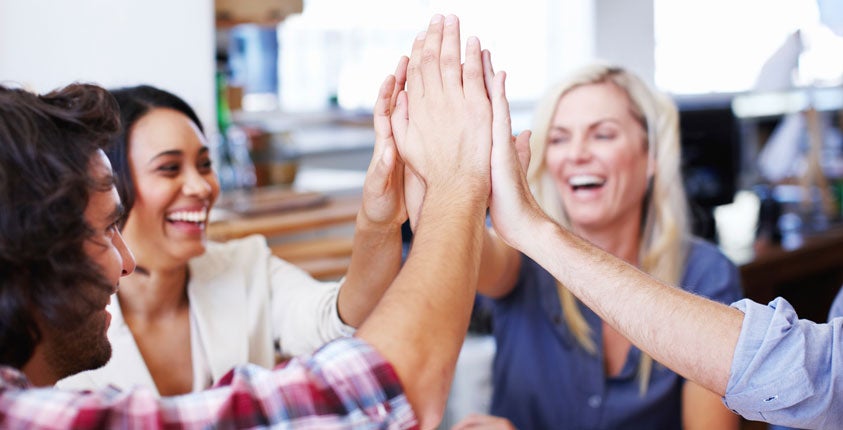 An organization includes a whole group of people, from employees to partners to other forms of support and even customers. But entrepreneurs are often natural DIYers, self-starters who tend to go it alone. To get from one to the other, a business owner has to learn how to glue a company together.
One of the lessons I've learned over the years is that teams win, individuals lose. In my years in the NFL, I saw that one great player is not enough for victory, no matter who it is. In order to win, you have to have a whole team, and your job as the leader is to motivate everyone else and make them better. You have to take all these people with different skills and different backgrounds and put them together to build something stronger.
A business requires a team, and you have to build your team the right way. A common mistake is looking to just bring in superstars. But what works better is building a team of people who work well together, people who are a good fit for the culture you are establishing in the business. For a team to work, the team members need to all fit together. If someone is a good fit, bring that person on. If you find that someone turns out to not fit, then you have to be willing to make a change. You can't ignore the problem and hope that it will resolve itself.
The most important things are common values and goals. If all the people on the team know where they are going, and they are working in harmony to get there, you are in good shape. If people are going all different directions, and clashing over how to get where they want to go, you go nowhere.
To hold the team together, an entrepreneur has to lead by example, demonstrating the common values and common goals. Everything you say and do communicates, and everyone is watching you, so you have to walk the talk every step of the way. If you say you have certain values, you have to demonstrate them. If you say you have certain goals, you have to strive for them. If you're not, people will see. People can always tell when someone doesn't mean what they say.
Your mission, your values, your goals should be obvious to everyone in and around your team. When customers interact with your people and do business with you, they'll see what your business is really about. If you are building a strong, cohesive team, then they will get the exact message you want them to get. They'll know what you stand for, what your values are, and what you can do for them.
This article was originally published by AMAC SBS