How Does the Incorporation Process Differ in Canada?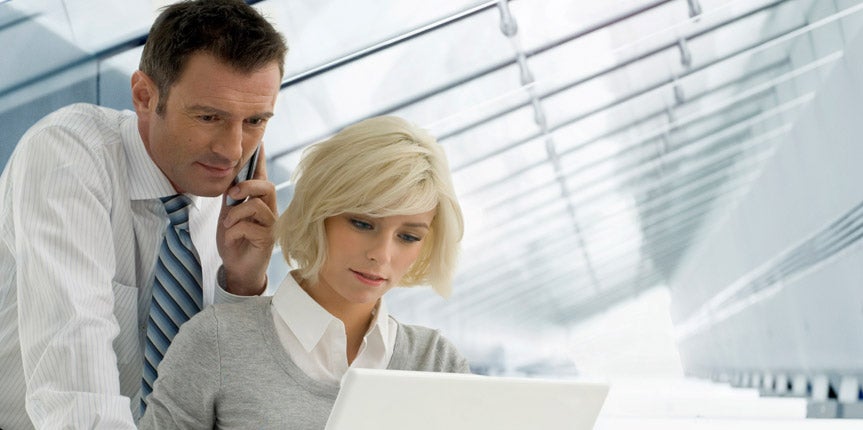 The incorporation process in Canada is quite similar to the United States. However, two differences are apparent. First, Canada has a federal corporations statute that allows businesses to be incorporated as a Canadian corporation (as opposed to a provincial or state corporation).
Second, provincial corporation laws are generally similar to one another (except Quebec), and so, unlike the United States where states tend to compete for businesses, a business looking to incorporate in Canada does not need an extensive assessment of the advantages of one province against another (except Quebec) beyond determining which province your corporation plans to do business in. For most corporations, the biggest consideration when incorporating in Canada is whether to incorporate as a Canadian (federal) corporation or as a provincial (e.g., Ontario) corporation.
Before comparing the choices between federal or provincial corporation, a non-Canadian business must consider if it wishes to conduct business in Canada as a subsidiary or a branch. If your business intends to conduct business only in Canada, then proceed to the discussion of whether to incorporate federally or provincially.
Subsidiary or Branch?
This question is only relevant if your Canadian business is an extension of your non-Canadian corporation. If your business is only in Canada, then proceed to the next section.
As an extension to your business, you must decide whether your Canadian business will be a subsidiary or a branch. In general, a subsidiary is considered a separate entity which limits liability to only the subsidiary corporation, whereas a branch remains a part of the parent corporation, meaning liability is extended to the parent corporation. The drawback of a subsidiary is that as a separate entity, the finances of the subsidiary are separate from its parent, thus preventing the parent corporation from absorbing the losses of the subsidiary as most businesses experience in the beginning.
A subsidiary requires a Canadian incorporation. A branch, on the other hand, does not. However, with any business, a branch must register its business with a province and obtain the necessary permits/licenses to conduct business (please refer to the provincial governments for the specific forms and procedures for your business). If your business decides to become a subsidiary, then there may be other concerns to consider (see below).
Federal or Provincial?
Unlike the United States, Canadian corporations have the opportunity to be incorporated at the federal level. As with any business choice, there are pros and cons to deciding to incorporate federally. Although each business will have its own set of benefits and detriments to incorporating federally, below are the main differences depending on which level you choose for incorporation.
Corporate Name
As in the United States, the corporate name of the business must be dissimilar to any other existing corporate name. On the provincial level, the corporate name must be dissimilar to other corporate names within the province only. Due to the limited pool of corporate names, the approval period remains short and a potential corporation has a greater probability that its corporate name will be approved. Although the name may be approved within a province, this approval does not extend to other provinces, and so the corporate name may not be used in another province that has a similar corporate name registered there. However, under federal incorporation, an approved corporate name can be used throughout the nation without any further checks or approval. The process for approval of a corporate name will take longer under federal incorporation, so if time is of the essence, then federal incorporation may not be a good choice.
Also, although federal incorporation allows the corporate name to be used throughout the nation, federal incorporation does not necessarily protect the name from being used by provincial corporations. Technically, a province can register a corporate name that may be similar to a federal corporation. In order to completely protect the name of a corporation (whether a provincial or federal corporation), trademark protection is recommended.
Board of Directors
Federal incorporation requires that 25 percent of the board of directors be composed of "Canadian residents." If there are less than four board members, then at least one director must be a "Canadian resident."
Provinces have differing residence requirements for a board of directors. Some provinces, such as British Columbia and Prince Edward Island, have no residency requirements, whereas other provinces, including Ontario and Alberta, follow the federal requirement of 25 percent "Canadian residents," with a minimum of one. Whether or not a corporation will have a Canadian resident as a director may help determine whether to incorporate federally or provincially.
Shareholder Rights
Shareholder rights are generally uniform throughout Canada, but there are some differences between federal corporation laws and provincial corporation laws. Some differences include squeeze-out transactions (i.e., federal corporation law allows squeeze-outs, Ontario law remains silent on squeeze-outs) and proxy solicitation (federal law mandates any corporation, whether public or not, to solicit proxies if it has more than 50 shareholders; Ontario has no mandate). A potential corporation may want to consult a lawyer familiar with Canadian corporation law if shareholder rights are a major concern.
Legal Concerns (Quebec)
Beyond these main issues, there are legal/logistical concerns unique to Canada. Although corporation law throughout Canada is fairly uniform, Quebec presents certain logistical difficulties that may deter potential corporations from registering in Quebec. Quebec remains immersed in its tradition and is the only province that has French as its official language, which means all official documents must be in French. Also, Quebec is the only province that bases its law on the Napoleonic Codes (civil law) and not on the common law tradition of the federal Canadian government and other provinces. As mentioned above, the laws may be similar, but due to the different legal systems, procedural issues can become complicated.
Conclusion
Generally, the incorporation process in Canada is similar to the process in the United States. Although a business has the option of incorporating federally, most businesses are better suited incorporating provincially. Unless there is a high likelihood of doing business nationwide, the simplicity and speed of incorporating provincially is more desirable.