How Do You Build Your Team Up?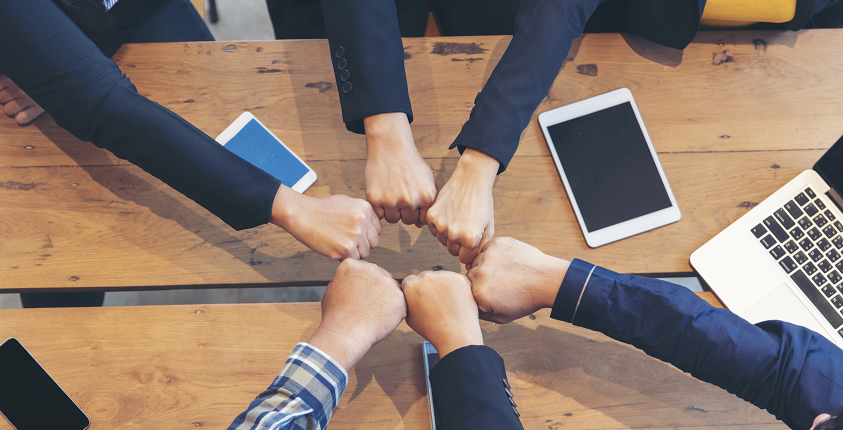 The way we work is going through historic, radical changes. Seemingly overnight, the entire world learned to adapt to remote work as necessitated by the ongoing COVID-19 pandemic. An experiment in working from home that felt like it would only last a few weeks in March 2020 is, for many, approaching nearly two years as we inch closer to 2022. Some workplaces have adapted to remote work so well that they plan to keep it. Others may adopt a hybrid work model where team members come into the office a few days each week and work from home the rest of the week.
As the workplace went through a massive shift of its own, so came a sea change in people. The changing role of an employee is one of the most discussed topics today in the news. More than 3.2 million applications were filed for employer identification numbers (EINs) in 2020, showing that despite the hardships presented by the pandemic millions of people want to start their own business. Many talented individuals have quit their jobs during The Great Resignation and businesses big and small are working to create programs and policies that put the health and well-being of employees first in the workplace.
How do you, personally, work to lift your team and offer support when they need it the most? If you're not sure where to begin, try one of these encouragement techniques.
Sit out on the floor with everyone.
Pre-pandemic, I sat out on the floor with our team. We have an open office floor plan with a few smaller rooms set aside for offices. One of those rooms is mine, but I don't often frequent it. I prefer to sit out on the floor with my team.
Being literally out on the floor allows me to engage with each member of the team. Leadership that is physically present can maintain a pulse and demonstrate ongoing engagement with the team. We get the chance to communicate together openly and actively, from sharing strategies to successes to upcoming opportunities.
This is a helpful way to stay engaged, aware, and show our connection to talented team members that work hard to make our company successful. (I look forward to sitting out with everyone again soon, post-pandemic!)
Listen and encourage feedback.
One of the best traits in effective leadership is the ability to have a strong emotional understanding of others.
Listen to what employees have to say, whether they are asking questions, voicing concerns, or sharing new thoughts and ideas. Then, follow through. Determine the best way to help moving forward. This may mean working together to reach a solution or offering constructive criticism.
Find — and bring out — the best in your team members.
Being present with teams and listening to what they have to say allows leaders to earn their respect. It also presents leaders with one of the best ways to build up teams: finding the best in others.
Finding the best in others is often innate, but it can also be practiced. Focus on being positive and thoughtful towards others and having a good attitude. Find out what motivates your team. When you have opportunities or learnings to impart on others, they will more likely be well received.
When you find the best in others, you bring out their best. Ultimately, that is best for both leadership and the business.
How do you build your team up? The answer to this question will not be a one-size-fits-all approach. But part of the answer is in the way you do it.