Hiring Lessons from the NFL Combine — Look for People Who Can Make Plays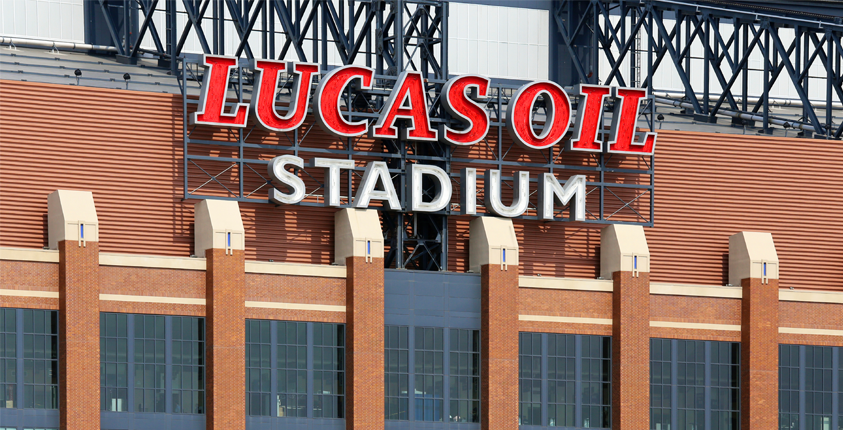 Over the last week all eyes have been on the NFL Scouting Combine at Lucas Oil Stadium in Indianapolis. Every year, potential draftees are put through their paces, running a series of tests and drills to help teams determine who is the biggest, the strongest, and the fastest, and so will be the best players available on draft day.
But the system is completely flawed.
Why? Because the most important parts of what makes someone successful cannot be measured by a stopwatch or a weightlifting competition. Every year we see players who are stars at the combine when they run the 40-yard dash and do the long jump and the high jump and lift weights, but they turn out to be busts in the NFL. Guys with off-the-charts athletic traits get picked in the first round and do nothing, while others with pedestrian speed and athleticism get picked later but become stars.
The teams that win have players who can make plays. It's that simple. The best teams are able to consistently identify these players—the ones who can best fit in with the team culture and who have the best chance to come up with the big play at the big moment—whether they're 5'11" or 6'9". That ability cannot be measured in a drill. It's based on gut intuition and an understanding of that person—what drives them, how do they respond to adversity, do they make their teammates better?
Join Fran for a live Google Hangout Friday 2/27 at 1 pm ET. Save your seat now.
The same is true in business.
I've always hired based on the belief that skills can be taught, but attitude is inherited, and I'm not alone. International tech giant Google believes much the same. In an interview with Forbes, Laszlo Bock, Google's Senior Vice President of People Operations (aka hiring manager) listed the 4 key traits his team looks for when bringing on new people. Here they are, in order:
General cognitive ability
Leadership
"Googleyness" (cultural fit)
Role-related knowledge
Test scores and GPAs don't even make the list. Surprised? Bock says these are "worthless criteria for hiring," and that Google has found that these "don't predict anything."
They don't pay attention to previous job titles, either. Instead, Google defines leadership as the ability to locate a problem, step in, help solve it, and, perhaps most importantly, step back and let someone else take over the problem solving process when the time comes. It's about an attitude of helping the team—placing the success of the entire company over the glory of doing it all by yourself even when you may not be the best person for the job. Bock labels this trait "emergent leadership," and I think he's dead on when he talks about the importance of it.
The number one trait Google looks for when hiring is general cognitive ability—which they define as the ability to learn and apply new skills quickly and efficiently.
The least important factor on their list? Role-related knowledge. Remember, you can learn a skill, but the intangibles that cannot be taught are what will determine whether you'll sit on the bench or be an all-star.
Apply these lessons in your own business. Find people who are qualified to work with you, but not just because they aced a test or have a prestigious degree; really dig deep and find the ones who can make plays—even if they aren't the biggest, strongest, or fastest.
[latest_posts header="More on HR" limit="" category="6″]