GoSmallBiz Joins Mastercard, ADP, and Other Business Leaders in Launchpad America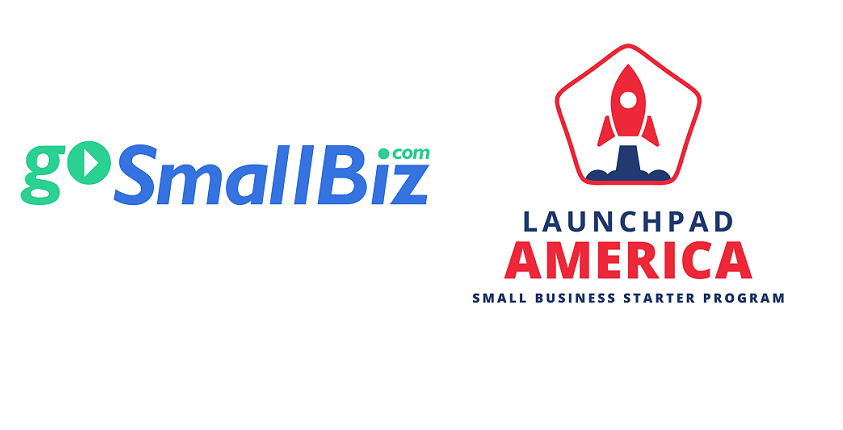 GoSmallBiz is proud to announce a new initiative as a participant in Launchpad America, helping new startups get off the ground. New business applications have been at sky-high levels for the past year, as people have sought out new opportunities in the wake of the Covid-19 pandemic.
Launchpad America includes many of the country's leading small business service providers, including GoSmallBiz.com, Mastercard, ADP, Intuit, Lendio, Thryv, and YouMail.
At launchpadamerica.com, new business owners can find a startup guide developed by America's Small Business Development Centers (SBDC), plus a starter kit with exclusive offers from top providers for essential services such as incorporation, human resources, accounting, business loans, and more.
"Many of the people who were affected by the pandemic decided to launch their own businesses," said Charles "Tee" Rowe, President and CEO, America's Small Business Development Centers (SBDC). "We understand the challenges that startups face, and we have been in the industry long enough to know the areas new small business owners need help, both in the short as well as long-term. As a group, our goal is to support and guide startups in every way possible to improve their chances of success."
"As leading small business providers who helped our customers throughout the pandemic, we recognize that small businesses are the lifeblood of a strong economy and the economic recovery is dependent on the success of these organizations," said Joe Walsh, CEO of Thryv.
This new partnership fits perfectly into our mission at GoSmallBiz.com. We're all about supporting and empowering small business America, and Launchpad America's small business starter program is an opportunity for us to do exactly that, alongside some of the most iconic business service brands in the world.
We look forward to helping even more entrepreneurs start and form their new businesses, and serve their communities!