Get This eBook to Make More Money in Your Business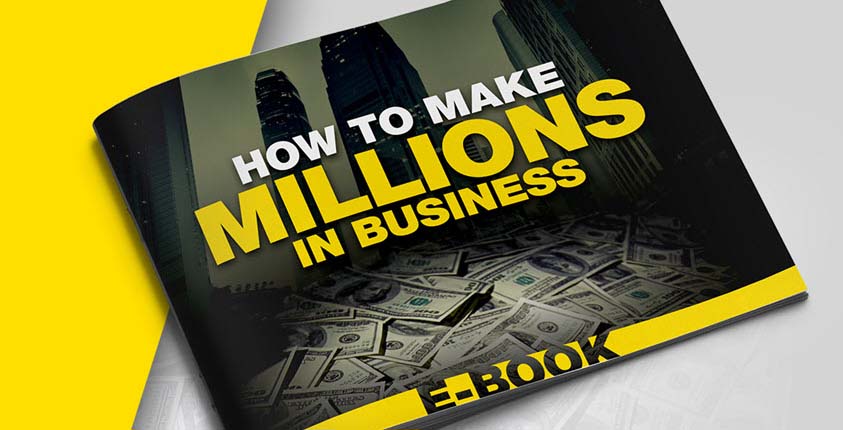 In order to really have a business, you have to have a customer. You have to have sales. Without that, it's just an idea—and one that you might have to give up soon because you're not bringing in any revenue.
I believe that the mission of business is to help people. Sales and revenue are a byproduct of that mission, and visible proof that you are providing great value—and effectively communicating that value to people.
But many people are struggling to make money in their businesses. Many have a hard time finding new customers and making sales to make the business a success. It's a constant struggle to make the numbers work. Others reach a certain level of success but then aren't able to make the jump to the next level. They get stuck in place.
Surveys consistently find that a little more than half of all businesses make less than $25,000 per year, and more than 80 percent of businesses make less than $250,000. Entrepreneurs are looking to make more money, not because they just want to "get rich," but because they want to be able to grow their business, help more people, support their communities, and better provide for their families. But how do you get there?
My friend Grant Cardone has written a brand new ebook, "How to Make Millions in Business," and it is off-the-charts great. He goes through everything you need to do to kickstart your business and start making big-time money in your business, which you can use to do all kinds of good things.
It's exclusively available HERE, currently on sale for $49 with a whole package of other great tools and resources included FREE to inspire you and show you how to grow your business, including the first chapter of my book The Power of Failure as well as my "7 Business Maxims!"
Grant cares about helping people succeed in business, whether they own their own business, want to start a business, or just want to be more effective in their job. Check out his revolutionary new book, because it might change your life.
Want to make more money?
Get 'How to Make Millions in Business' Today!
Invest Now