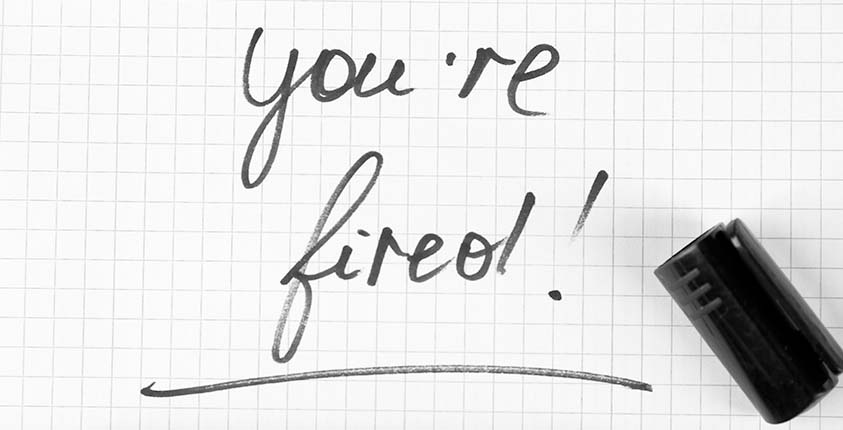 Is it ever appropriate for a business to "fire" a customer? Though it sounds counterproductive, there are instances in which ending a business relationship with a client or customer is the right decision. I read a great article in Inc. Magazine by Steve Cody titled Five Customers You Should Fire. In 18 years of doing business, Cody opted to terminate a contract five times, essentially "firing" his customers. This got me thinking of similar situations from a customer service perspective.
While the article wasn't actually about customer service, there are some comparisons that can be drawn. In customer service, I firmly believe that there is a specific instance in which it is appropriate to fire the customer. This customer affects the morale and motivation of the employees and makes it impossible for them to deliver a great customer service experience. If a customer is determined to abuse your system—and your employees—you may have to make the decision to end the business relationship.
It is a drastic step to take, and, as a colleague pointed out as we discussed the topic, even more so if the customer happens to be among your company's top clients. You can see that this decision is not an easy one to make.
No business wants to lose customers of any kind, but nobody—not even the best customer—should be allowed to abuse your employees. Of course, firing the customer may not be the first step to take to try to correct the situation—it could start with a discussion. Leadership must support and stand up for the employees so that they are able to perform their jobs and take good care of the customers (even the abusive ones). If you show your support for the employees by addressing the problem, it will keep them motivated to do their best.
This goes back to what I call The Employee Golden Rule: treat employees the way you want the customer to be treated. A manager can't disrespect employees by overlooking an abusive situation and then expect the employees to treat the customers well. Leadership has to model the right behavior for employees, and that means standing up to abusive customers, defending the employees as well as the company's culture.
If leaders don't stop customers from abusing the system and the employees, it sends bad messages. First, that the leadership is weak; it can't stand up to the abusive customer. Or perhaps management just doesn't care—or, even worse, employees feel that the leadership doesn't "have their back."
Under such conditions it would be very difficult for employees to stay motivated and make their best efforts to provide a good customer experience.
Hopefully, in your business, you will never have the necessity of firing a customer. However, you must always be watchful for situations that call for a discussion with a customer to try to get things back on the right track. And in some cases, though it's hard to lose a customer, that may be the best choice.
Want to grow your business?
Become a GoSmallBiz member today!
Get Started Now
This article was originally published by SmallBizClub