Facebook Business Page Types Explained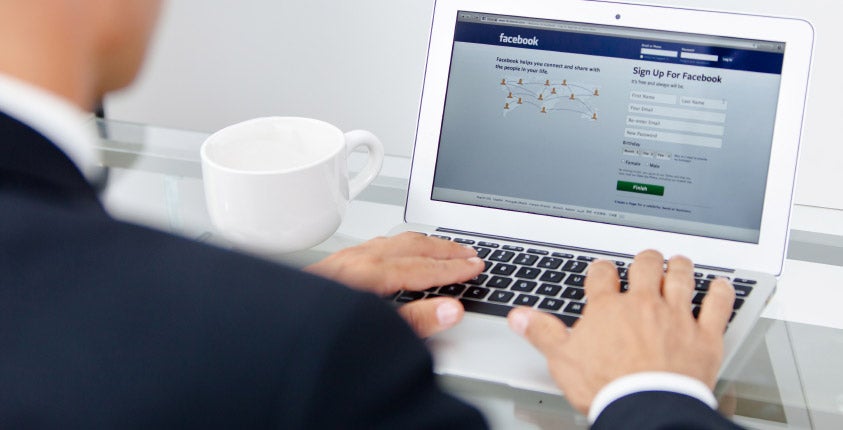 This is an excerpt from our free downloadable Facebook Marketing Guide. Download the guide for more information. Updated on 4/26/16.
As you look to start a Facebook page for your business or company, many get stuck on the first step — choosing a page type. It can be overwhelming, especially if you're unsure of the benefits of each page type. While you can always edit this later, starting on the right foot is important, as it will determine what types of information can be listed — helping current (and potential) fans find you as easily as possible. It can also help with your SEO (search engine optimization).
You can start setting up your Facebook page by going to http://www.facebook.com/pages and clicking Create Page in the top right corner of the screen (note: you must be logged in to access this area). After following the instructions listed above, you'll see the screen below:
Currently, Facebook offers 6 page types. You can list your business in the following categories:
Local Business or Place
Company, Organization, or Institution
Brand or Product
Artist, Band, or Public Figure
Entertainment
Cause or Community
Below, we list each Facebook page type and give a detailed explanation of what it does and how it can help your business.
The "Local Business or Place" Page Type
The local business or place page type is meant for brick and mortar stores. If you have a physical location where customers visit you, then this is the option for you. After selecting this business type, you will choose from categories ranging from airport to museum to university. Browse the list and choose the option that best reflects your business. If you can't find one that adequately describes what you do, select "Local Business."
Tip: Try to avoid choosing the "Local Business" option if you can. Most people won't be searching for "local business" when they are trying to find your business.
The Local Business or Place option will allow you to include information on your physical location on the initial setup page (pictured), then, you can add information on open hours and parking options later. Visitors will have the ability to "check in" when they come to your location.
Some commonly used categories for this page type include:
Automotive
Bank/Financial Services
Business Services
Event Planning/Event Services
Lawyer
Pet Services
Restaurant/Cafe
And more…
The "Company, Organization, or Institution" Page Type
If you don't have customers visiting your physical location on a normal basis, or if your business has multiple locations, this page type is usually the appropriate choice. If you do have people come to your location and want them to be able to "check in," Facebook will allow you this option after setup.
After selecting this page type, you will again have a long list of categories to choose from. Peruse this list to find the option that best represents your brand. If you do not see one, select either Company, Organization, or Small Business. These general tabs are the "catch-alls" for those that don't fit neatly into one of Facebook's pre-determined categories. Like we said in the tip above, do your best to locate a pre-defined category that represents your business, as people are much more likely to search for "Engineering" than they are "Organization."
Commonly used categories in the Company, Organization, or Institution page type include:
Automobiles and Parts
Computers/Technology
Farming/Agriculture
Food/Beverage
Insurance Company
Travel/Leisure
And more…
The "Brand or Product" Page Type
The Brand or Product page classification is intended for businesses that sell their products through multiple retailers or resellers (or hope to in the near future). Under this classification, you would find businesses like Microsoft, Nike, etc.
If you feel this type of classification is the most accurate, select it and then choose the most applicable category option. If you don't see what you're looking for, you can always go generic and select Product/Service (although we still would recommend to try to find a specific, applicable category).
Commonly used Brand or Product categories are:
App Page
Baby Goods/Kids Goods
Commercial Equipment
Furniture
Office Supplies
Wine/Spirits
And more…
The "Artist, Band, or Public Figure" Page Type
The Artist, Band or Public Figure page type will be the right choice if you are a) Michael Jackson, or b) promoting yourself or another specific person or group, such as a band or a political figure. If you go with this option, be sure to choose your category carefully. As I mentioned earlier, different selections will offer different informational options on your page. For example, selecting "Politician" will allow you enter information on that person's political affiliation.
Commonly used categories under the Artist, Band, or Public Figure page include:
Artists
Athlete
Designer
Musician/Band
Writer
And more…
The "Entertainment" Page Type
You should choose this page type if your business would be viewed in the "entertainment" field. Category options here will include concert tours, concert venues, sports leagues, TV shows, amateur sports teams, etc.
Commonly used categories under the Entertainment page type include:
Book Store
Concert Venue
Magazine
Radio Station
Sports Venue
And more…
The "Cause or Community" Page Type
The first thing you'll probably notice is that this page classification does not have a category drop down menu. The category selection is very important when it comes to ranking in search results, so I would say to thoroughly vet all other options before choosing this one, including the option to start a group for your cause rather than a page. For instance, you can find options like Cause and Non-Profit under the Company, Organization or Institution tab. You can also find options like Education or Church under the Local Business or Place classification.
As you can see, there are a lot of options available to you when you create your page. This may seem like an easy step, but I would advise you to put some thought into it, as your choice will dictate the options that are available to you for further customization. Of course, if you're not sure, our consulting team would be happy to help.